From the Executive Director's Desk
After seeing the impact of Ida, a category three hurricane in NJ, we have no time to waste moving forward with offshore wind. Investing in renewable energy is critical to reducing carbon emissions and helping to mitigate the worst of climate change.
New Jersey took a big step forward on September 9, when Governor Phil Murphy, U.S Secretary of Labor Marty Walsh, Senate President Steve Sweeney, and others participated in the ceremonial groundbreaking event for the NJ Wind Port located on the eastern shore of the Delaware River in Lower Alloway Creek, Salem County. This is the first purpose built port in the country and positions NJ to be the regional hub for the offshore wind industry.

Key to the success of the NJ Wind Port is its location. It has easy access to more than 50 percent of the available U.S. offshore wind lease areas. The port will service projects up and down the East Coast. Construction of the port is projected to be completed by 2023, crucial timing to be open for business to support the first offshore wind projects.
At full build-out, the Port is projected to support up to 1,500 permanent, high-quality manufacturing, assembly, and operations jobs. Most jobs at the Port will not require a college degree. As I said in my op-ed Let's 'Build Back' the Right Way for Working People: "[Offshore wind] is a once-in-a-lifetime chance to redefine the kinds of work people do and, in the process, reshape our economy and restore our communities,"
Sincerely,

Green Infrastructure and Public Banking
This past week, WEC held our second webinar in our public banking series: Green Infrastructure and Public Banking!
This series brings together experts and organizers from around the state to discuss Jersey's need for public investment in the workers and environment of New Jersey, and explores how public banking can be used to accomplish these goals.
This week we heard from:
Dominique Lueckenhoff, Senior Vice President of Corporate Affairs & Sustainability at Hugo Neu Corporation. Dominque leads the company's global efforts in several areas, including green business growth and investment. She also participates on the Water Steering Committee of American Sustainable Business Council and chairs the National Municipal Stormwater Association's (NMSA) Center of Excellence for Community-Based Partnerships.
Jody Stewart, Sandy Survivor and Community Organizer for New Jersey Organizing Project. Jody works on Sandy Disaster recovery by changing policies that help disaster victims in NJ, and also to prepare for Sea Level rise and future storms.
Ben Haygood, Environmental Health Policy Director at Isles, inc. Isles is a community development and environmental organization based in Trenton, New Jersey, with a mission to foster self-reliant families and healthy sustainable communities.
Our panelists discussed capital needs for building green infrastructure, weatherizing homes, and building electric vehicle infrastructure, in poor and underbanked communities.
Click here to learn more about public banking!
Click here to let state leadership know we need a public bank in New Jersey!
Click here to sign up and help organize a campaign for public banking!

Saving Lives, Protecting Workers relaunched on September 21. In this rebooted eight-part mini series, we hear from and talk with public health experts, government officials, medical personnel, front-line workers, and worker representatives about the latest developments to protect workers and communities from COVID-19.
Our first episode featured Dr. Meg Fisher, from the NJ Department of Health. Dr. Fisher gave us an update on cases and vaccinations in New Jersey, and possible next steps for protecting ourselves, including booster shots.
On September 28,we hosted OSHA's Region 2 Steve Kaplan, Deputy Regional Administrator, Laura Kenny, Assistant Regional Administrator for Technical Support, and Warren Simpson, Assistant Regional Administrator for Enforcement Programs who gave us insight into the updated COVID-19 guidelines for all workers and details about the Emergency Temporary Standard for Healthcare Workers.
Join us for our next episode on Tuesday, October 5 at 4pm as we discuss Building Ventilation and Minimizing Exposure to COVID-19

WEC Continues to Provide Paid COVID-19 Training
This paid training opportunity is open to New Jersey workers. Click on the registration links below for more information about qualifying for a training stipend. We have limited funds to pay participants, so sign up today.
Upcoming Trainings
Monday, October 4, 10:00am - 12:00pm -
Violence Prevention Training
.
Join us as we discuss workplace violence prevention strategies, identifying safety system failures in the workplace, and OSHA and NJ state regulations that address workplace violence.
Click here for more information
.
Monday, October 11, 12:00pm - 1:30pm

-

Preventing Exposure to Workplace Chemicals

.

Employers have a responsibility under OSHA's HazCom Standard to educate and train employees about the chemicals they work with and how to protect themselves from any potential hazards. Join us as we discuss OSHA's HazCom standard and assessing chemical hazards and understanding safety data sheets.

Click here for more information

.
Ida Causes Devastation Across NJ
Hurricane Ida is the second-deadliest storm on record to hit New Jersey. With 25 casualties, it is second only to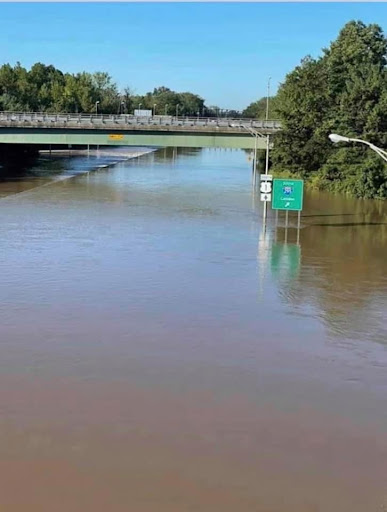 Superstorm Sandy, which killed 37 in October 2012. The remnants of Ida hit NJ on September 1, and dumped up to 3 inches of rain per hour across most of the state, causing massive flooding and devastation. Homes, buildings, roads and vehicles suffered significant damage from flash floods, high winds, and tornadoes. Ida's wrath impacted back-to-school plans as well, forcing at least 58 schools in 13 districts to begin the year remotely, with some closed indefinitely.

Sadly, extreme weather has become more common each year, and the climate crisis is to blame. In approximately 24 hours, Ida jumped from a Category 1 to a Category 4 storm as it moved over abnormally hot water in the Gulf of Mexico. At 85 degrees the ocean was hotter than average, according to measurements by the National Oceanic and Atmospheric Administration. Heat acts as fuel for storms and as the Earth heats up, major hurricanes such as Ida are more likely to occur.

The latest IPCC report shows we don't have any time to waste in response to the climate crisis. President Biden is pushing for congressional approval of a $1 trillion infrastructure plan and a $3.5 trillion budget reconciliation plan that includes several items aimed at tackling climate change. While touring the devastation in NJ, Biden stated that, "one in three Americans live in counties that have been affected by severe weather events in recent months, and 100 million Americans have been affected by extreme weather this summer."

If you or someone you know was impacted by Ida please visit the NJ FEMA page and the State of New Jersey Ida Recovery page for resources and information.
New CDC Study on Unvaccinated COVID-19 Mortality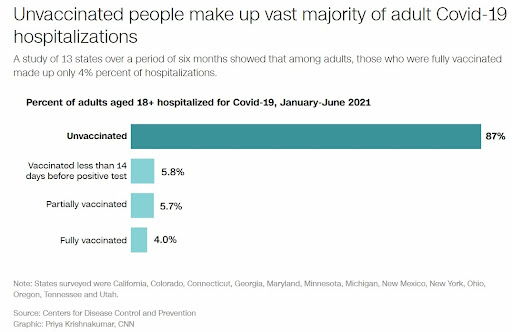 The CDC has released a study showing that unvaccinated people are 11 times more likely to die from COVID-19. This study has tracked the deaths from certain states from April through mid July. The same study showed that people who have been vaccinated only make up 4% of those hospitalized. The findings provide conclusive evidence showing the effectiveness of vaccination. Read a CNN article about the study here.

Click here for the NJ COVID hub and get more information on vaccines including appointments and about who should get booster shots.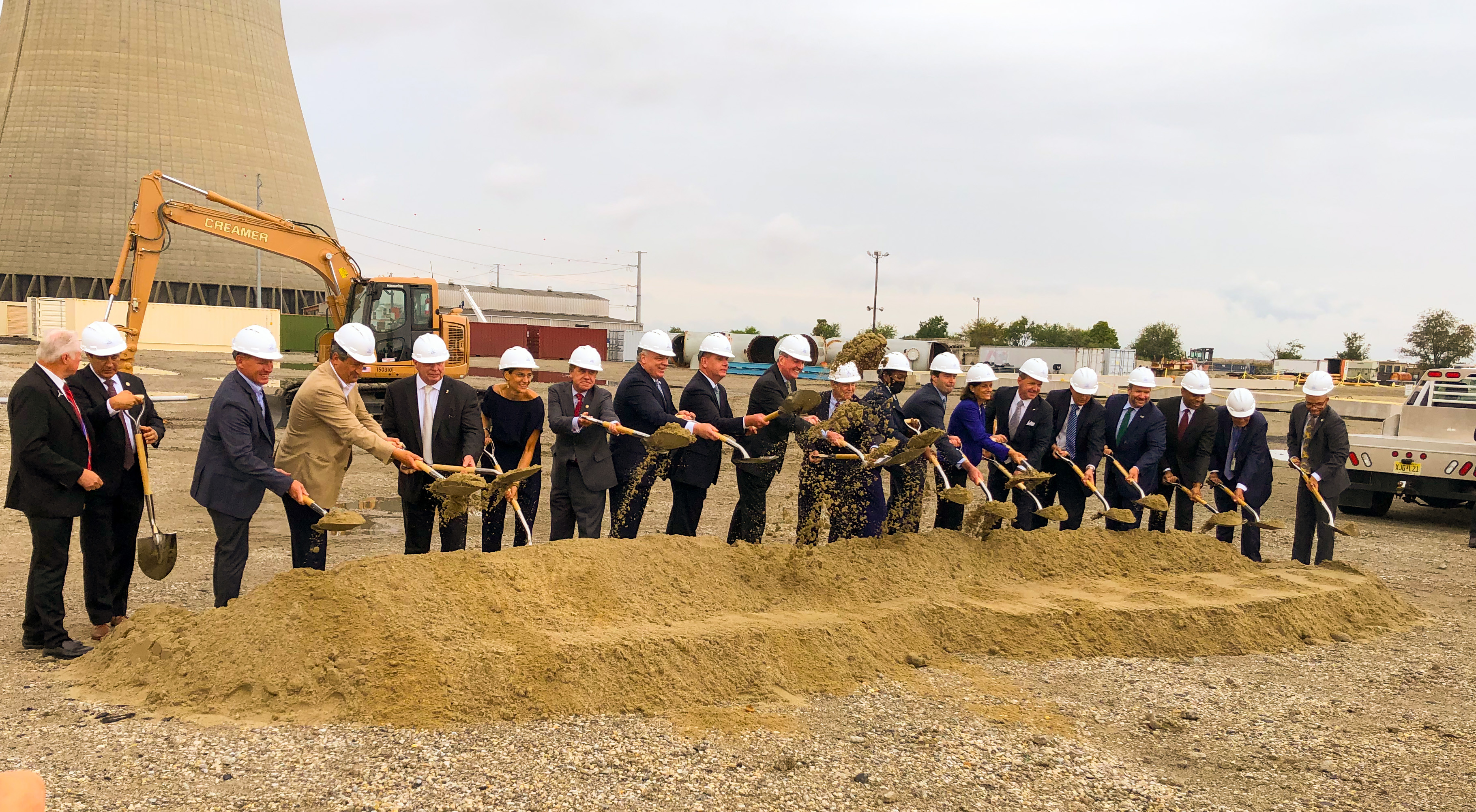 Photo: Ceremonial groundbreaking event of the Wind Port in Lower Alloway Creek in Salem County.
Op-Ed: Let's 'build back' the right way for working people
"[Offshore wind] is a once-in-a-lifetime chance to redefine the kinds of work people do and, in the process, reshape our economy and restore our communities," said WEC Executive Director Debra Coyle McFadden in her recent op-ed Let's 'Build Back' the Right Way for Working People.
"Doing it right means building on the strength of union workers as the core of a new green economy. Americans don't just need jobs. They need good jobs that offer the pay and staying power that enable families to once again build a future.
It's particularly important for renewable energy development to prioritize robust investment in developing a domestic, low-carbon manufacturing supply chain. Manufacturing can again offer careers and last decades. Such jobs and such an economy are key to the long-term revitalization of communities and rebuilding of a strong middle class… [Recent offshore wind projects] show that manufacturing jobs — and the stable livelihoods and thriving communities they support — don't have to be left behind as the nation reckons with the consequences of climate change."
New Employer Vaccine Requirements
President Biden announced new vaccine requirements for federal workers, large employers and health care staff which together amount to almost two-thirds of American workers.
A temporary emergency standard will come from OSHA, requiring all businesses with 100 employees or more to ensure that all workers are either vaccinated or be subjected to weekly testing. Research consultant company Gartner, which recently surveyed 400 companies, has found a "sharp increase" of companies enacting mandatory vaccine polices after the President's announcement.

Further details on ETS and enforcement are expected to come from OSHA in the following weeks.
New Jersey Work Environment Council (WEC)
172 West State Street 2nd Floor | Trenton, New Jersey 08608
609.882.6100 | info@njwec.org