From the Executive Director's Desk
Earlier this month another pro-labor appointment was made to the US Department of Labor, Marty Walsh. Walsh, former mayor of Boston, was confirmed this week to be Secretary of Labor.
This is a pivotal time for American workers; unemployment is still above 6% and workers are still getting sick and dying from COVID. Walsh has a union background, having led Laborers Local 223 and going on to lead the Boston Buildings Trade Council. The Labor Department has enormous challenges, but at least we have someone leading it who will put workers before profit and believes in unions.
Another big announcement came out of Washington this week when the Biden Administration announced their offshore wind program. It is best described as it goes big, and then even bigger, with a goal to provide 30,000 megawatts of offshore wind power in coastal waters nationwide by 2030... enough to power 10 million homes! The big winners here are New York and New Jersey. The New York Bight, situated between New Jersey and Long Island is designated as a priority area for development with lease sales possibly happen later this year or early 2022. A recent study was released projecting the creation of 25,000 development and construction jobs and an additional 7,000 in-direct jobs just from this one project. There's a lot to unpack! You can read more about it here.

Sincerely,
Climate Justice & Good Jobs in the Budget
WEC and our partners in Jersey Renews are advocating for a state budget that prioritizes climate action and good jobs. This means ending raids to the Clean Energy Fund and securing dedicated funding for New Jersey Transit.
With just a few clicks, you can submit written testimony on the budget here -- please feel free to customize the sample testimony and share why these programs are important to you! To learn more about the Clean Energy Fund and NJ Transit -- and why they matter for workers, communities and our climate -- email Berenice at btompkins@njwec.org.

And stay tuned for an important week of action coming up in April!
How to Get Your Vaccine in New Jersey
NJ has a centralized registration system to sign up to get the vaccine. If you are eligible to receive a vaccine, there are multiple ways to get vaccinated:
You can make an appointment directly with one of the many designated vaccination sites across the state.
You can pre-register for the vaccine on the NJ Vaccine Scheduling System, and you will be notified when an appointment is available to you.
You can call 855-568-0545 to receive assistance with registering on the NJ Vaccine Scheduling System; this site can also provide information on FAQs, vaccine eligibility, and identifying local vaccination sites.
Senior specific hotline:856-249-7007
Veterans who receive care from VA health facilities or live in VA long-term care facilities may be eligible for vaccines through the VA. Learn more here.
You Have a NEW Right to Know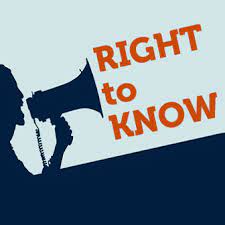 As of March 15, facilities are required to hold a public meeting within 90 days if there is an event that causes offsite consequences, and you have a right to attend!. This new US Environmental Protection Agency rule applies to certain chemical facilities that use extremely hazardous substances. This applies to 78 facilities here in New Jersey.

An offsite incident includes an incident that results in offsite deaths, injuries, evacuations, sheltering in place, property damage, or environmental impacts. Read more about the new requirement in WEC's action alert here.

March COVID-19 Webinar Updates
This month, we heard from Peter Dooley, Industrial Hygienist with National COSH and Jim Howe, President of Safety Solutions who discussed Collective Bargaining and COVID-19, Todd Vachon, Rutgers LEARN, Debra Coyle McFadden, WEC's own Executive Director, and Cecelia Gilligan Leto, Program Director at WEC, who reflected on 42 episodes of this webinar series and the difficulties this year brought, and Yarrow Willman-Cole from New Jersey Citizen Action and Debra Lancaster from The Center for Women and Work, who discussed the importance of state and federally mandated paid time off for workers.
Campaigning for a Public Bank!
This month we kicked off WEC's demand for Public Banking for New Jersey in a webinar that centered the voices of organizers, activists, workers and experts. We heard from:
Trina Scordo, executive director at New Jersey Communities United
Beverly Brown Ruggia, Financial Justice Organizer at New Jersey Communities United
Julie Plotkin, Associate Director of Education and Evaluation Research at the New Jersey Education Association
Nikki Baker, an educational professional in the Paterson Public School District
Ivan Wei, who helps to run a small business in North Jersey, The Wei, LLC
Les Leopold, Executive Director at The Labor Institute, who outline dout a public bank works and the ways in which it can help our state sever its dependence on Wall Street and extreme public debt to predatory private interest.
Thank you to all of our speakers, co-organizers and co-sponsors, and to everyone who joined us!
Our guests spoke to our state's serious need for public money invested in the public good, a need which big banks and Wall Street has either neglected or exploited, and that a public bank can fulfill! And, if you missed it, please be sure to let New Jersey state leadership know we need a public bank!
How the Pro-Act Can Help Revitalize the Middle Class
Todd Vachon, Phd, Faculty Coordinator of Rutgers LEARN and co-moderator of the weekly series Saving Lives, Protecting Workers, penned an op-ed that ran in The Hill on the importance of the Pro-Act. Professor Vachon explains how updating our labor laws to begin to level the playing field between workers and CEOs can lead to a stronger middle class by creating more, living wage jobs. Read the op-ed here.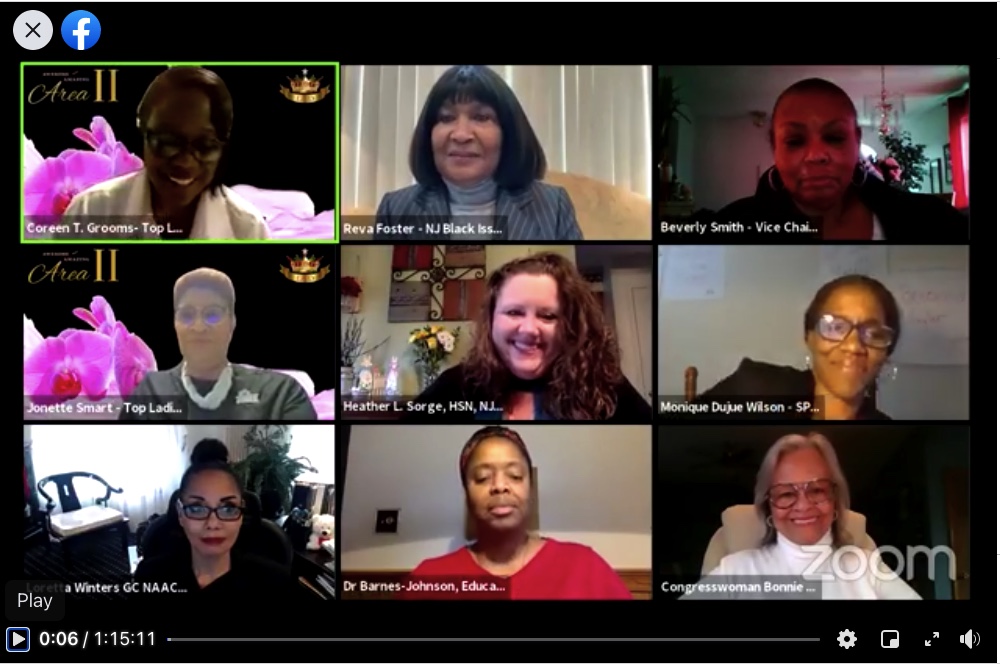 WEC Joins Top Ladies of Distinction at The Hills We Climb Town Hall
Heather Sorge, Healthy Schools Now (HSN) Organizer, WEC, joined the NJ's Top Ladies of Distinction on March 25, for a panel to discuss the return to school amid COVID-19. The panel also discussed lead and mercury toxins in our schools as well as how to build and fortify our community, neighborhoods, and society while combatting the virus of racial discrimination. The panelists also included the Honorable Congresswoman Bonnie Watson Coleman as well as representatives from HSN partners including SPAN, Black Issues Convention, NAACP, and other key education advocates from across the state. You can view the panel discussion here via Facebook.
New Jersey Work Environment Council (WEC)
172 West State Street 2nd Floor | Trenton, New Jersey 08608
609.882.6100 | info@njwec.org