From the Executive Director's Desk
Thank you to everyone who supported our

2021 Annual Awards Celebration

to honor COVID-19 heroes.
By all accounts it was a resounding success! The event was lively, the chat box full of great comments the whole night, the honorees' remarks were moving, we had the most amount of sponsors we've ever had for our annual awards celebration, and we exceeded our fundraising goal of $39,000. This was also the first time we presented the Annual Celebration as a bilingual event; a big thanks to Bill Colon for doing an excellent job with consecutive translation.
We couldn't have done it without you. Thank you to our honorees and those who sponsored, placed an ad, or purchased a ticket. You can see a copy of the commemorative ad journal here.
And I want to recognize our platinum sponsors, NJ Education Association, HPAE and United Steelworkers District Four; Gold Sponsor American Federation of Teachers NJ; Silver Sponsor Communications Workers of America Local 1036; and all of our Bronze sponsors. See below.
A special thank you to the WEC Board and staff for all their hard work to make this event a success. And once again this year, Sue Esposito, WEC's office manager, did an outstanding job coordinating this event! My gratitude and thanks to Sue.
The COVID-19 heroes we honored this year included Debbie Berkowitz, Ellie Barbarash, Todd Vachon, Wind of the Spirit Training Team, Protect NJ Workers Coalition and Nikki Baker who received the Adrienne Markowitz Rising Star Award. These heroes did it all! From winning state policies for better COVID-19 protections for workers, advocating for a federal OSHA COVID-19 Emergency Temporary Standard, and hosting weekly educational webinars with the most up-to-date scientific and public health information. Unions and Worker Centers across New Jersey also successfully sounded the alarm to protect their members and communities, including filing OSHA complaints against employers who egregiously endangered workers.
These organizations and individuals exemplify what can be accomplished when we stand together. Thank you again and we look forward to continuing our work with all of you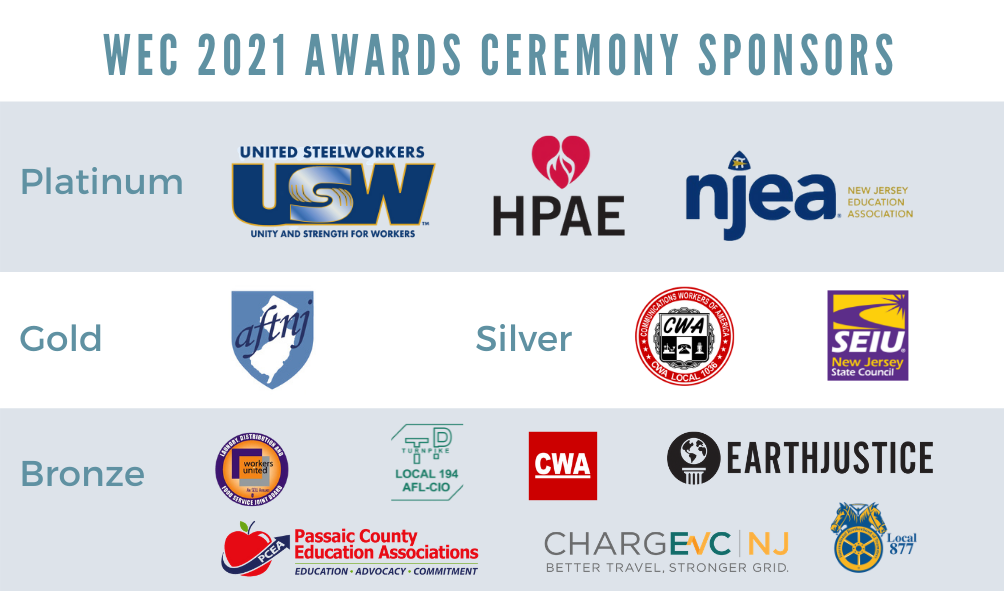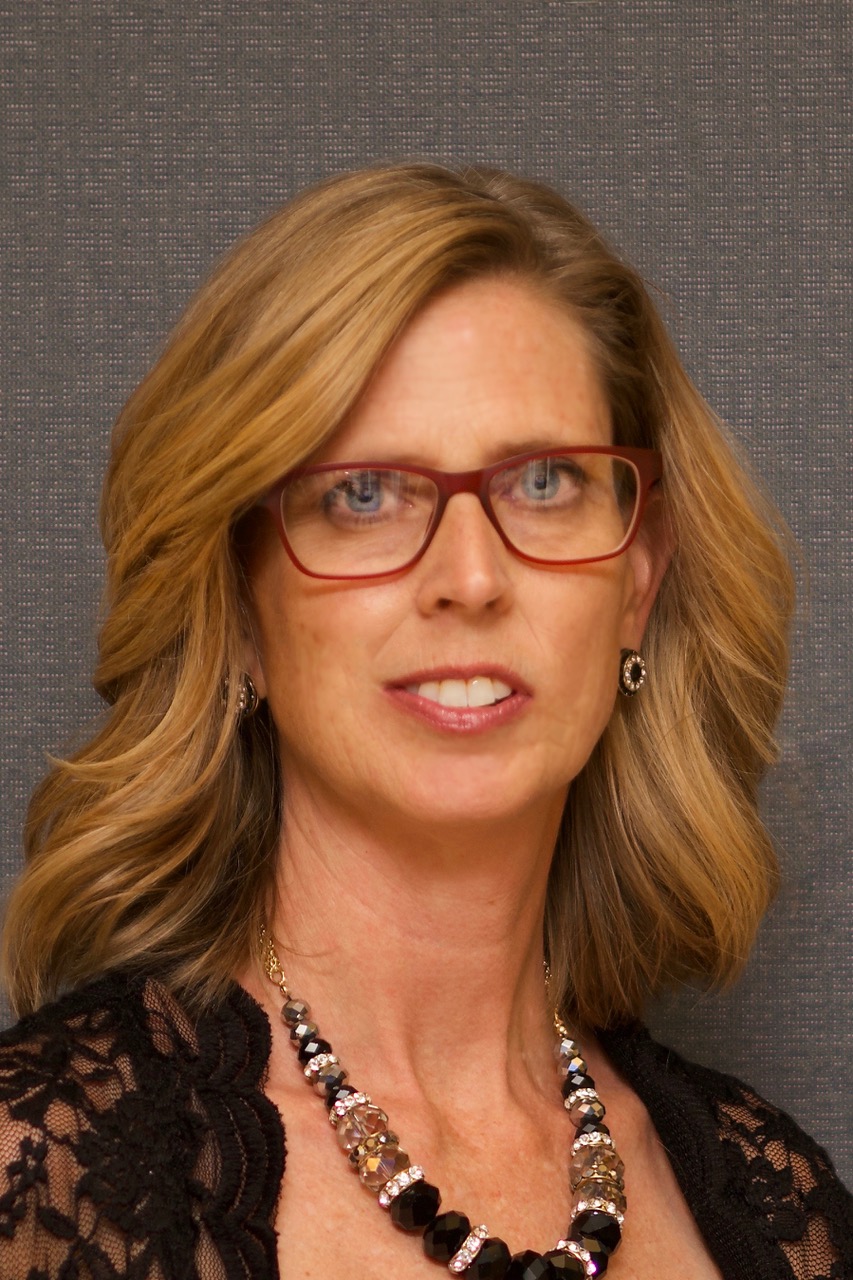 Debra Coyle McFadden
Executive Director
P.S. It's not too late to become a WEC member.
Big News for the Green Economy: 2nd Offshore Wind Award Announced
On, June 30, 2021, the New Jersey Board of Public Utilities announced the winners of the second offshore wind solicitation of 2,658 megawatts to and Atlantic Shores for construction of wind turbines off the Jersey Shore. The projects will create approximately 7,000 good paying jobs across the state and will utilize the Wind Port and Paulsboro manufacturing facility. When these projects come online by 2029, they will power 1.5 million homes. Read the statement from Jersey Renews, which WEC is a member.
Wednesday, July 7 @ 1:00pm

WEC Continues to Provide Paid COVID-19 Training through the Summer
WEC's COVID-19 training educates high-risk workers to identify and report unsafe conditions that could lead to COVID-19 exposure on the job. The training includes new curriculum to increase our understanding of the COVID-19 vaccines, and learn ways to cope with the pandemic. Eligible New Jersey workers will receive a stipend of $15 an hour to attend this two-hour training. We are using a new curriculum, so those who attended a COVID-19 training session in late 2020 can apply for a stipend. (See requirements on registration page.)
Upcoming Trainings
WEC can also provide worksite specific training AND training in Spanish. Contact Cecelia Leto at cgilliganleto@njwec.org or Walter Diaz at wdiaz@njwec.org.
Wednesday, July 7, 1:00pm - 3:00pm -

Violence Prevention Training

Join us as we discuss workplace violence prevention strategies, identifying safety system failures in the workplace, and OSHA and NJ state regulations that address workplace violence.

Click here for more information.

Monday, July 12, 9:30am - 11:00am

-

Preventing Exposure to Workplace Chemicals

Employers have a responsibility under OSHA's HazCom Standard to educate and train employees about the chemicals they work with and how to protect themselves from any potential hazards. Join us as we discuss OSHA's HazCom standard and assessing chemical hazards and understanding safety data sheets.

Click here for more information

.
Photo Credit: CSB.gov
Take 2: EPA Looks to Strengthen Chemical Safety Rules
The Environmental Protection Agency (EPA) is holding virtual public listening session as a first step to consider improvements to the Clean Air Act Risk Management Program (RMP).
Improvements should better address the impacts of climate change on facility safety and protect communities from chemical accidents, including vulnerable and overburdened communities living near RMP facilities.
As you may recall, WEC and our partners in the Coalition to Prevent Chemical Disasters, worked for years on the Obama Chemical Safety Rule, which was quickly rolled back when President Trump took office. This is our second bite at the apple.
TAKE ACTION: Make Your VOICE HEARD
Sign up TODAY to testify at the virtual public hearing on July 8 @ 4pm. You can register here. You will have three minutes to testify. If you are interested, and would like help with talking points, contact Debra Coyle McFadden at dcoyle@njwec.org. You can testify as an individual or on behalf of an organization.
The message is simple – we need stronger chemical rules that will PREVENT chemical disasters.
For more information, contact Debra Coyle McFadden at dcoyle@njwec.org.
Paterson EA Continues Fight For Safe & Healthy School Conditions
This month 900 of Paterson's 29,000 students returned to unhealthy school buildings, buildings that Paterson school administration repeatedly maintained were safe for in-person learning.
The Paterson Education Association (PEA) teachers' union has argued for months that antiquated, poorly maintained, ventilation systems would put students and staff members at even greater risk during the pandemic. Upon their return, staff and students were greeted with dead rodents, cockroaches, filthy water, mold, broken air conditioners, and unsanitary, filthy conditions in addition to those ventilation issues. You can view photos of the conditions here.
Paterson school buildings are in severe need of modernization and as one of the 31 NJ Schools Development Authority (SDA) districts they are a prime example of why SDA funding must be reauthorized by our state legislature immediately.
And, to learn how the SDA and other state organizations can bond sustainably and democratically, read this piece by Paterson Schools' Nikki Baker and WEC's Brandon Castro.
Post-Covid safety protocols require upgraded and functioning HVAC systems as well as upgraded electrical systems, something this district sorely lacks. Mold remediation and major building repairs are also crises issues faced daily. PEA health and safety inspections found that in nearly all of its 56 worksites, some level of disrepair was found.
Upgrades and proper maintenance are vital for safe working conditions for education staff and safe learning environments for students. Paterson EA, NJEA, WEC and partners will continue to advocate to ensure that these issues are rectified. You can read NJEA's recent op-ed here.

New Varient of COVID19 Sparks Concerns
According to the Centers for Disease Control and Prevention, the delta varient of COVID19, also known as B.1.617.2, has shown increased transmissibility and could result in reduced protection from current COVID vaccines.

Experts say the delta variant spreads more easily because of mutations that make it better at latching onto cells in our bodies. In the United Kingdom, the variant is now responsible for 90% of all new infections. In the U.S., it represents 20% of infections, and health officials say it could become the country's dominant type as well.

Read more: Delta Varient: What to Know About the New Version of Coronavirus Sparking Concern
New Jersey workers have the right to paid sick time.
Full-time, part-time and temporary workers are eligible under the law.
You can use sick time to care for yourself or a family member:
• for physical/mental illness or wellness care (This includes taking time to get a COVID-19 vaccine and taking additional days off if you are suffering from side effects and unable to work)
• to cope with domestic or sexual violence
• to attend a meeting at your child's school
Workers earn 1 hour of sick leave for every 30 hours they work, up to 40 hours per year.
It is against the law for your employer to fire or punish you for using sick leave you've earned, or to make you find a replacement for your shift. Your employer may not ask for documentation unless it's more than 3 days in a row.
To learn more, visit: https://www.nj.gov/labor/worker-protections/earnedsick/law.shtml?open=employeeresources
To learn about other types of benefits including Paid Family Leave see: https://www.myleavebenefits.nj.gov/labor/myleavebenefits/worker/
New Jersey Work Environment Council (WEC)
172 West State Street 2nd Floor | Trenton, New Jersey 08608
609.882.6100 | info@njwec.org