From the Executive Director's Desk
As I watched the events of the past few weeks unfold, from the attack on our nation's Capitol in an outright assault on democracy to the inauguration of a new presidential administration, a few thoughts occurred to me.
After four years of apathy from our federal government towards workers and the environment, it is vital that we work to ensure the Biden administration makes the connectedness of worker, racial, economic and climate justice a priority.
For WEC, and our members, these issues can never be separate, because if they can exploit one of us, they can and will exploit all of us. Communities of color, and workplaces that employ large numbers of people of color, are almost always those that become more dangerous when there is no intervention. And, when workplaces are unsafe, those unsafe conditions can damage the environment and communities that surround them.
It is up to us, as organizers and activists, to hold our newly elected officials accountable to this and enact real, lasting change.
Sincerely,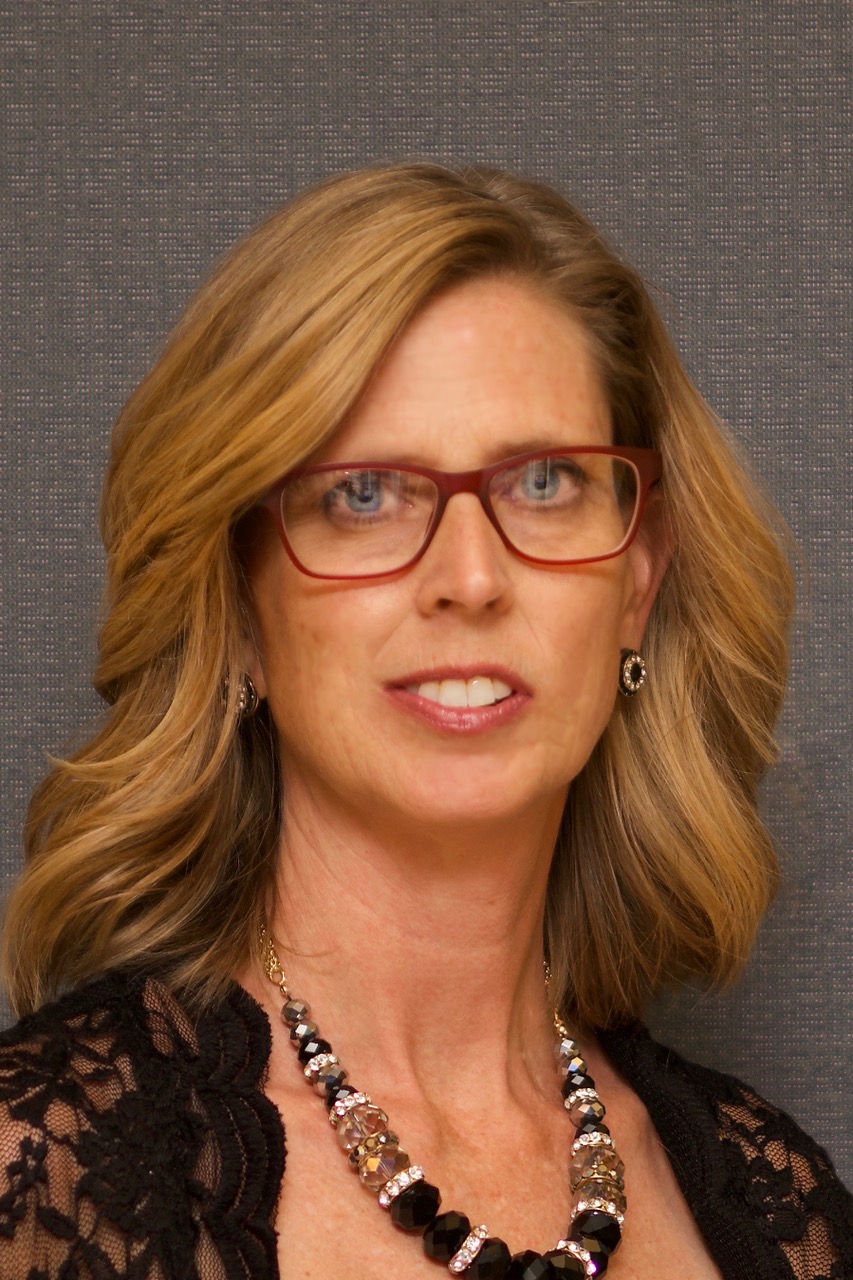 Debra Coyle McFadden
Executive Director

Join WEC at Time for Turbines IV this upcoming week on January 26-27, 9am - 1pm. Register here. This year's theme is Building a New Green Workforce: Training and Access for Offshore Wind Jobs.
It's been a big year for offshore wind! We'll hear the latest information on the NJ Wind Port, the state's progress toward 7500 megawatts by 2035, and commitments made to ensure that this new industry benefits local NJ communities.
Debra Coyle McFadden, Executive Director, WEC will be moderating a panel on building an offshore wind supply chain that ensures good jobs. Panelists include Hillary Bright, Director of Special Projects, Blue Green Alliance; Del Vitale, Director, District 4, United Steelworkers; and Olaf Olsen, Lead Representative, New Jersey Carpenters.
There will also be panels on workforce development and equity in the offshore wind industry, addressing offshore wind environmental concerns, updates from offshore wind developers, and greening the grid among other topics.

Key note speakers include US Senator Cory Booker; Jim Bennett, US DOI/BOEM, Program Manager, Renewable Energy Program; Bob Gordon, Commissioner, Board of Public Utilities; Joe Fiordaliso, President, NJ Board of Public Utilities and Tim Sullivan, President, NJ Economic Development Authority.
Time for Turbines is an annual conference convened by Jersey Renews that brings together policymakers, labor and environmental advocates to discuss current issues and opportunities in New Jersey's rapidly expanding offshore wind program. Time for Turbines IV is virtual and free.
Transit Equity Day
For the past four years on February 4, a network of transit rider unions, community organizations, environmental groups, and labor unions have organized Transit Equity Day – a national day of action to commemorate the birthday of Rosa Parks by declaring that public transit is a civil right. Rosa is an iconic figure of the civil rights era who chose the tactic of refusing to give up her seat on the bus to demand an end to segregation in the Montgomery, Alabama, transit system. We make the connection to this act of resistance to highlight the rights of all people to high-quality public transportation run on clean, renewable energy.
Here in New Jersey, WEC and partners will be honoring Transit Equity Day with a digital community transit justice town hall. Public transit can't wait -- especially in the midst of a public health and inequality crisis. We'll hear from Assemblyman Benson (a sponsor and advocate for NJ's Rider Bill of Rights), Mayor Sayegh of Paterson, labor and community leaders, and transit riders on their vision for a transit system that's safe, healthy, and accessible for every rider, worker, and community in New Jersey - and what action is needed to make that vision a reality. Sign up to join us on the 4 and to share your transit story!
WEC Named National Healthy Schools HERO
On January 27, WEC will be receiving a 2020 Hero Award from the national Healthy Schools Network for our contributions to the national dialogue on COVID-19 as it relates to workers, students and schools. To date our work has included, advocating for COVID-19 protections for school staff and children, co-releasing the report National Call to Action: Schools v the Pandemic, providing assistance on more than 50 technical requests from workers, parents and community members, developing materials including factsheets for school staff and op-eds, and conducting webinars featuring the NJ Department of Education, school staff and labor leaders.
WEC thanks all those involved in this effort including our Board of Directors, staff, team of industrial hygiene consultants and especially out partners, the NJ Education Association.
NJ COVID-19 Vaccine Information
The vaccine rollout in NJ is underway. Go to NJ COVID-19 information hub vaccine page for the latest information. There you can learn more about vaccine distribution, who is currently eligible and pre-register for the vaccine.
NJ COVID-19 Information Hub has the latest updates on alerts on testing, reopening and more. You can sign up to receive alerts.

Our popular series continues in 2021. Join us next Tuesday, January 26 as we are joined by Dr. Tina Tan, DOH Asst. Commissioner and State Epidemiologist as we discuss COVID-19. Register here
Recap of January Episodes
On January 12, in our first webinar of the new year, we welcomed Betsy Marshall, PhD, Epidemiologist, Rutgers School of Public Health, Paschal Nwako, PhD, MPH, County Health Officer & Public Health Coordinator, Camden County NJ, and Lindsay Berg and Alisa Fatima, Contact Tracer Supervisors, Mercer County NJ. All four of our guests discussed the importance of identifying, monitoring, and supporting individuals who may have been exposed to a person with COVID-19, and of the specific regional challenges faced by the public health community in Camden and Mercer county, respectively.
On January 19 were joined by Matte Kane, Union Representative, UFCW 152, Kendra Bass, LPN, United Steelworkers Local 406 Recording Secretary, and Phillis Shivers, District 1199J, National Union of Hospital and Health Care Employees, AFSCME, AFL-CIO to discuss the impacts of COVID-19 on long-term care workers.
WEC and USW Op-Ed: Steelworkers and windmills - perfect together
Worker justice and climate justice are one in the same - and we're proud to have published this piece on exactly that with Del Vitale, director of District 4 for the United Steelworkers.
"Because, while Ørsted will surely reap huge benefits from its alliance with the NABTU's skilled craft professionals, the company's success ultimately hinges on much more: A dependable supply of the superior steel, fiberglass, aluminum and other essential components that only America's union manufacturing workers can provide.

Making the platforms in the U.S. is a laudable step. But fully leveraging the benefits of this growing industry, and other emerging energy sources will mean using American workers' cleanly- and efficiently-made products across the entire supply chain." Read the full article here!

Photo credit: Luke Gordon
Congratulations Jim Frederick & Chip Hughes
The Biden administration made two high level appointments to OSHA. Jim Frederick was named as OSHA's acting administrator and the agency's deputy assistant secretary and Chip Hughes as deputy assistant secretary at the DOL for Emergency & Pandemic Response. Frederick is the former assistant director for the United Steelworkers' health, safety and environment department and Hughes, former director of the National Institute of Environmental Health Sciences' worker education and training program at the National Institutes of Health. Both are champions for workers. Best of luck.
Did you know:
That when the state government of New Jersey collects its billions of dollars every year from taxes, fees, fines, etc., that it deposits them into Wall Street banks? The same banks that use their investments to exploit workers, rob communities of color and destroy our environment!
That's why WEC is campaigning for a public bank in New Jersey! A public bank would accept deposits from the state government and loan that money to accomplish democratically determined social goals inside New Jersey.
To learn more about how a public bank works, click here.
To sign or circulate our petition demanding a public bank in NJ, click here.
To contact us and to learn more about how to campaign for this in the coming months, contact Brandon Castro at bcastro@njwec.org.
New Jersey Work Environment Council (WEC)
172 West State Street 2nd Floor | Trenton, New Jersey 08608
609.882.6100 | info@njwec.org