A Message From WEC's Staff
February has been a busy month for WEC!
Normally, you'd be reading a message from our Executive Director, Debra Coyle. This month, though, WEC staff decided to make Debra take a well earned vacation.
So instead, we're going to take a moment to appreciate Debra and WEC's work this month!
This February, WEC:
Hosted a Good Jobs and Equity in a Clean Energy Economy panel, featuring guests from Illinois including

Joe Duffy, Executive Director, Climate Jobs Illinois, Dan Montgomery, President, American Federation of Teachers Illinois, and Tony Janowski, Director of Business Development, and Mid America Carpenters Regional Council.

Participated in and helped to organize Transit Equity Day, where we heard from

Assemblyman Benson,

a sponsor and advocate for

NJ's Rider Bill of Rights

, and a number of labor and community leaders, and transit riders.

A workshop on protecting workers and communities from toxic releases, explosions, and fires using EPA's Risk Management Plan rule (RMP), which featured

Rick Engler, former board member of the U.S. Chemical Safety and Hazard Investigation Board, Dr. Darius Sivin, industrial hygienist with the United Auto Workers, Paul Orum, chemical policy consultant,

and our own

Debra Coyle!
All this while WEC continued our ongoing campaigns and programs: health and safety training for workers, campaigning vigorously for economic justice and a public bank, and our work with community leaders to remove mercury from New Jersey school floors.
And, Debra published an op-ed on this month's offshore wind auction!
Every once in a while we all need a break, and as an organization that champions labor, we know this. But Debra probably wouldn't take one without a little pressure. So, this month, let's take a moment to appreciate Debra's tireless efforts to keep the work going, and the value of a little R&R
In solidarity,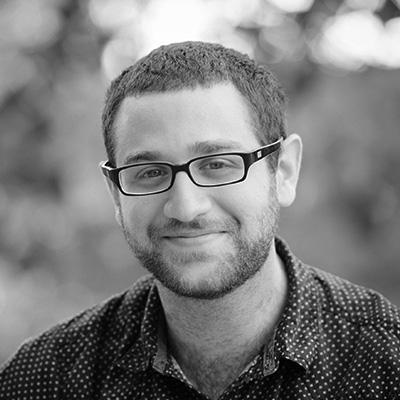 Brandon Castro
Public Need Program Organizer
PS Please consider joining the WEC team! We have a few open positions. See the announcement below.

WEC is hiring for the following positions.
Healthy Schools Now Organizer
The person hired will organize and expand a dynamic grassroots advocacy coalition: Healthy Schools Now (HSN). The HSN coalition focuses on ensuring that all New Jersey children and school employees learn and work in healthy, safe, and modern public schools. Read more here.
Industrial Hygiene Consultant
The primary function of this position will be to identify and resolve environmental health and safety concerns, and to encourage all affected parties to work together in creating a safe and healthy workplace. Read more here.

Public Banking - Action Alert and New Op-Ed from Les Leopold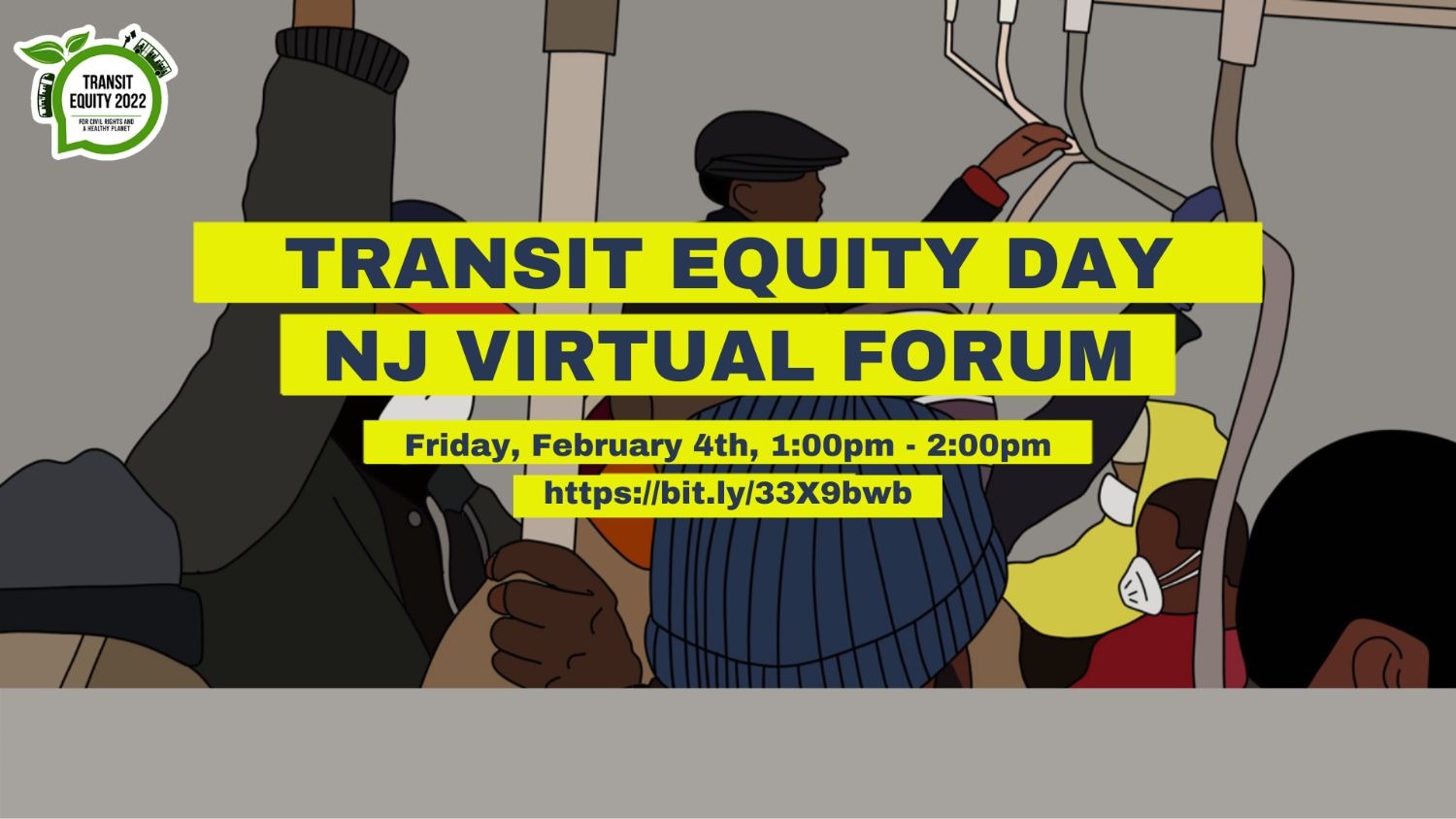 Transit Equity Day Virtual Forum
On February 4, 2022, transit riders and advocates gathered virtually to recognize Transit Equity Day - a national day of action to commemorate the birthday of Rosa Parks, and to declare public transit as a civil right.
Jersey Renews was joined by Assemblyman Daniel R. Benson, a sponsor and advocate for a New Jersey Rider Bill of Rights, from NJ Transit Riders and Tansisha Garner, Golda Harris, Victor Gavilnes, Danna Dennis, and Lilly Benavides.
We also heard from Reverend Ronald Tuff, 2nd Vice Chair at the NJ Black Issues Convention and GreenFaith organizer and Janna Chernetz, deputy director and director of New Jersey policy at the Tri-State Transportation Campaign.
Speakers all shared their experiences with NJ Transit, and changes that need to be made in order to ensure that transit is truly a civil right in New Jersey.
The event was attended by more than 50 people. You can view it here.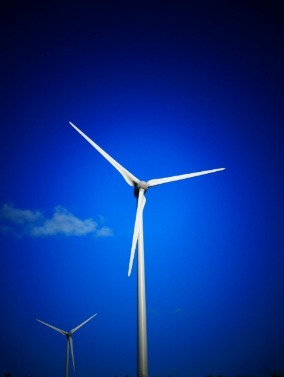 WEC's Executive Director Offshore Wind Op-Ed
On February 21st, WEC's Executive Director Debra Coyle published an op-ed on NJ.com on New Jersey's wind auction, which offered leases to develop wind farms on six offshore water parcels.
In the op-ed, Debra details the urgency with which climate action is needed- as our lives, homes, and businesses are all at risk. Offshore wind is a way to move us towards a necessary, huge, shift to low-carbon renewable energy sources.
"This is no time to think small, which is why the states of New Jersey, New York and the federal government are teaming up to go big. New offshore wind turbines will have the capacity to power 2 million homes…"
"...Moving power generation offshore, with full environmental safeguards that creates good paying jobs, offers a path to improve our current standard of living. And it will allow future generations to enjoy our beautiful Jersey shore, with less fear from ever-rising sea levels."
To show your support for responsibly developed offshore wind in New Jersey, click here and scroll down to sign the petition!



NJ Mercury Legislation Gaining Ground
Legislation seeking to stop future mercury floor installations in schools made progress. Under bill A1096, advanced by the Assembly Consumer Affairs Committee, flooring material that contains mercury would not be permitted in the construction or renovation of a school or child care center.
Inhaling mercury vapor can affect one's nervous, digestive, and immune systems, as well as their lungs and kidneys. Minimal exposure could cause a sore throat, cough, and headaches. Pregnant women and developing fetuses are particularly vulnerable as well as young children.
Organizers, teachers, parents, and community leaders have been pushing for a statewide assessment of these floors for years, because a floor's installation date, and even the safety data sheets that come with the floor, won't indicate whether the floor was prepared with mercury.
School conditions also play a vital role as poor temperature control and ventilation significantly contribute to the mercury vapor's toxicity. "Some of our schools are very antiquated and they don't have the proper ventilation system in place," said Heather Sorge, organizer for Healthy Schools Now in an interview with NJ 101.5.
The committee made amendments, including a requirement that any school projects impacting an already existing floor will need to provide proof that the existing floor is mercury-free, or remove that floor completely.
This NJ legislation gained national attention. The National Desk released a comprehensive news story this month addressing the mercury flooring issue, its potential health impacts and efforts to address it. Allen Barkkume, an industrial hygiene consultant for WEC, pointed out in an interview for the story that it's not just kids who are being put at risk from this harmful neurotoxin.
"A student is in a gym class for 30 minutes, 40 minutes a day. A gym teacher is in that gym for eight hours a day," he told us, pointing out that their total exposure may be much greater than a child's."
The bill will go to the Assembly Education committee for review.
You can read more about the dangers of mercury flooring here.
Debbie White, President of the Health Professionals and Allies Employees (HPAE)

Healthcare Facilities Disproportionately Affected by Workplace Violence
Pandemic related workplace violence has exploded across many industries, and healthcare facilities are disproportionately affected. According to the Bureau Of Labor Statistics 2020 report on Employer-Reported Workplace Injuries and Illnesses, healthcare workers experienced an almost 250% increase in workplace related injuries, and one out of five nurses reported being physically assaulted at work according to the Occupational Health and Safety Administration (OSHA).
While OSHA does not have a particular standard regarding workplace violence, under the General Duty Clause Section 5(a)(1) of the Occupational Safety and Health Act of 1970, employers are required to provide their employees with a place of employment that is "free from recognized hazards that are causing or are likely to cause death or serious physical harm."
In the case of Montefiore Medical Center in New York, OSHA found that the hospital had inadequate protections set in place to safeguard their employees from workplace violence and issued the hospital fines of more than $17,000. Workers at the hospital have repeatedly fallen victim to violent attacks from patients. The workplace violence prevention program at the hospital was deemed to lack effective administrative and engineering controls to protect employees from the repeated attacks.
Most of the attacks occurred during one-on-one interactions with patients, where a procedure could have been implemented to avoid a violent situation. Montefiore Medical Center has also received fines for failing to properly record the workplace violence incident reports that each instance requires.
To learn more about workplace systems of safety in relation to workplace violence, join WEC's upcoming virtual Workplace Violence Prevention Training. WEC's free training reviews the Systems of Safety, and applies each system to workplace violence scenarios through participatory activities that help participants identify system failures.

Monday, February 28, 6:00pm - 7:30pm: Preventing Exposure to Workplace Chemicals. Employers have a responsibility under OSHA's HazCom Standard to educate and train employees about the chemicals they work with and how to protect themselves from any potential hazards. Join us as we discuss OSHA's HazCom standard and assessing chemical hazards and understanding safety data sheets. Click here for more information.
Monday, March 7, 1:00pm - 3:00pm: Violence Prevention Training. Join us as we discuss workplace violence prevention strategies, identifying safety system failures in the workplace, and OSHA and NJ state regulations that address workplace violence. Click here for more information.
Thursday, March 10, 2:00pm - 4:00pm: Identifying Workplace Hazards in the Time of COVID-19. Understanding the hierarchy of Systems of Safety (with design as the primary system) enables workers to become active participants in developing and implementing safe work practices ("training and procedures"). Join us as we introduce the concept of Systems of Safety and identifying safety system failures in the workplace. Click here for more information.
Thursday, March 17, 8:30 am – 12:30 pm - Opioids in the Workplace: Prevention and Response. This course, put on through the Rutgers Center for Public Health Workforce Development, is intended for workers and employers who may be impacted by the opioid crisis. The goal of the course is to provide an evidence-based worker awareness training program that identifies workplace risk factors and solutions for opioid use, misuse, and addiction. This training is free and offered through Zoom virtual learning. Link to registration and additional information:
Tuesday, March 22, 11:00am - 12:30pm: Hazard Mapping Training. Join Us as we examine hazards in your workplace and learn how to develop a map to identify, locate, and evaluate hazards so they can be targeted for elimination. This training will be participatory and you will need video capability, paper and pen for the breakout rooms. Click here for more information.
Wednesday, March 23, 1:00pm - 2:30pm: Preventing Exposure to Workplace Chemicals. Employers have a responsibility under OSHA's HazCom Standard to educate and train employees about the chemicals they work with and how to protect themselves from any potential hazards. Join us as we discuss OSHA's HazCom standard and assessing chemical hazards and understanding safety data sheets. Click here for more information.
Farewell, Congratulations, and Thanks
to Susan Esposito
Susan Esposito, WEC's Office Manager for the past decade, will be retiring this month! It's hard to find the words to properly thank Susan for her years of work with WEC. Her ability to keep every aspect of the organization in working order, from decades of paperwork to all of our digital tools, will be sorely missed.

More importantly, though, we will miss Susan's near infinite patience with her colleagues as she worked to keep WEC running over the years. Through office moves, huge WEC award dinner events (for which she deserves all the praise in the world!), major campaigns, and COVID-19 programs, Susan kept us together. You could say Susan organizes the organizers.
We're so proud of Susan and her years of work at WEC, and are looking forward to seeing what's next for her!
Farewell and Thanks to Heather Sorge
Heather Sorge, our Healthy Schools Now Organizer, will be moving on from WEC. We want to thank Heather for her incredible work here. Heather's ability to connect seemingly different issue areas, break down barriers between our partners and coalition members, and shrewd talent for organizing will all be terribly missed.
Around the office, however, Heather is known most for her amazing drive. She has an incredible ability to identify a goal, identify the steps we need to get there, and then, most importantly, just get it done. That drive doesn't just affect her- she brings the best out of her colleagues as well. Heather's presence and passion at WEC has made us all better organizers.
Heather will be moving onto New Jersey Future, where she will head their Lead Free New Jersey campaign- still fighting for a safer environment for all of us!
We wish Heather the best, and look forward to seeing her succeed!
New Jersey Work Environment Council (WEC)
172 West State Street 2nd Floor | Trenton, New Jersey 08608
609.882.6100 | info@njwec.org