Executive Director Message
This past Sunday, WEC and New Labor held our annual Workers' Memorial Day march to honor workers killed, sick and injured on the job and demand safe workplaces. More than 300 people took to the streets to stand up for safe workplaces. In NJ, 57 workers lost their lives at work in 2021. Many more died from COVID-19 after exposure to COVID in the workplace, but most of those fatalities are not being tracked or documented. You can read more about the event below. WEC and New Labor will continue to march every year until not one more worker is killed, injured or made sick at work.
The National Council for Occupational Safety and Health released The Dirty Dozen report on Workers' Memorial Day. The report highlights the "worst of the worst" companies that put workers and communities at grave risk due to unsafe practices. Many Dirty Dozen employers also engaged in harassment and retaliation against workers who are standing up and speaking out for safety on the job. Refresco, a New Jersey bottling plant, has earned the dubious distinction of being selected as one of 2022's "Dirty Dozen. This comes as no surprise to members of UE Local 115.

"Our health and safety is not a priority here," said Lida Guevara, a quality technician in the Refresco laboratory. "During the worst of the pandemic, they refused to listen to us. They made us come in to work and many workers got seriously ill." In November 2021, Refresco workers filed a complaint with the Occupational Safety and Health Administration reporting fires at the plant, standing pools of chemical water, and noise hazards resulting in hearing loss. OSHA is currently investigating this complaint. Read more about the unsafe conditions at Refresco here, in the UE press release.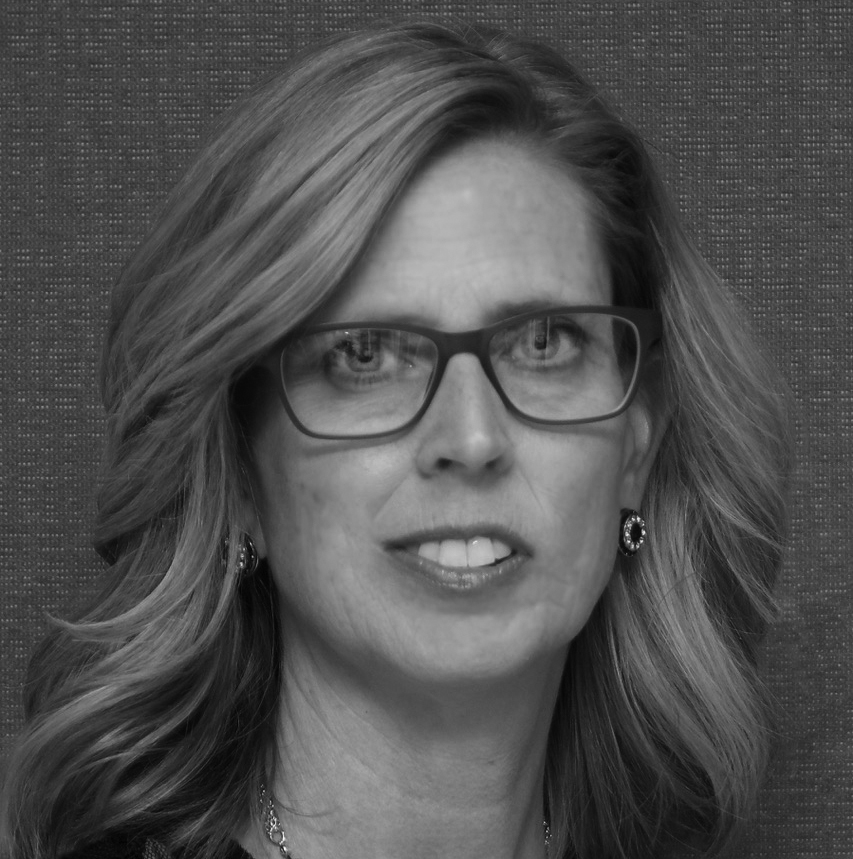 Debra Coyle McFadden

Vice President Kamala Harris and Secretary of Labor Marty Walsh Announce
OSHA National Heat Emphasis Program
For the first time, the U.S. Department of Labor's Occupational Safety and Health Administration (OSHA) has launched a National Emphasis Program to protect millions of workers from heat illness and injuries. On April 12, Secretary Marty Walsh today joined Vice President Kamala Harris at the Sheet Metal Workers Local 19 Training Center in Philadelphia to announce the new enforcement program.
Heat illness affects thousands of indoor and outdoor workers each year and can tragically lead to death. "Tragically, the three-year average of workplace deaths caused by heat has doubled since the early 1990s. These extreme heat hazards aren't limited to outdoor occupations, the seasons or geography. From farm workers in California to construction workers in Texas and warehouse workers in Pennsylvania, heat illness – exacerbated by our climate's rising temperatures – presents a growing hazard for millions of workers," said Secretary of Labor Marty Walsh. "This enforcement program is another step towards our goal of a federal heat standard. Through this work, we're also empowering workers with knowledge of their rights, especially the right to speak up about their safety without fear of retaliation."
As part of the program, OSHA will proactively initiate inspections in over 70 high-risk industries in indoor and outdoor work settings when the National Weather Service has issued a heat warning or advisory for a local area. On days when the heat index is 80 F or higher, OSHA inspectors and compliance assistance specialists will engage in proactive outreach and technical assistance to help stakeholders keep workers safe on the job. Inspectors will look for and address heat hazards during inspections, regardless of whether the industry is targeted in the NEP.
Read a fact sheet on OSHA's National Emphasis Program to protect workers across the nation from the increasing threat of heat related illness.
New Labor and NJ Work Environment Council Organize March to
Honor Workers Killed, Sick and Injured on the Job
More than 300 members and supporters of New Labor, the New Jersey Work Environment Council (WEC), and allied organizations, collectively demanding "Safe Workplaces for All," marched in New Brunswick on Sunday, April 24 to honor workers who have been killed or become sick or injured on the job.
"At least 57 New Jersey workers lost their lives in 2021 and will never come home to their families again," said Debra Coyle, executive director of WEC. "Many more died from COVID-19 after exposure to COVID in the workplace, but most of those fatalities are not being tracked or documented."
In addition to WEC and New Labor, United Steelworkers District 4, New Jersey Education Association and Central Jersey Coalition Against Endless War are co-sponsors of Sunday's march and rally.

Organizations that endorsed the march include: The Labor Institute, NJ 21 United, Health Professionals and Allied Employees (HPAE), HPAE Local 5094, The Labor Institute, AFTNJ, 1199 SEIU UHWE, UFCW 888, Greater NJ CLUW, CWA 1037, Unity Square, New Jersey Communities United, New Jersey State Industrial Union Council, 32BJ SEIU, Teamsters Local 469, Rutgers USAS, GreenFaith, New Brunswick Area Branch NAACP, Ironbound Community Corporation, Food & Water Watch, NJ Working Families Alliance, Workers Justice Project, Make the Road NY/NJ, New Jersey Citizen Action AFSC Immigrant Rights Program, Casa Freehold, Esperanza Neighborhood Project, Unidad Latina en Accion, USW 4-406, Social Justice Committee of the Unitarian Society (East Brunswick), New Brunswick Education Association, Unidos por Escuelas, Jobs with Justice, Unitarian Universalist (East Brunswick), Deportation and Immigration Response Equipo (DIRE), Reformed Church, Peoples Organization for Progress, Hopewell Starbucks Workers United organizing Committee, and St. Stephan's Grace Community Church.
WEC welcomes Nikki Baker
Nikki Baker joins the New Jersey Work Environment Council as the Healthy Schools Now Organizer after more than 20 years in education with the Paterson Public Schools District. She last worked at Dale Avenue Academy as a Special Education Instructional Assistant in the K-2 Autism Program.
Nikki was an active member of her union and served on the Paterson Education Association (PEA) Executive Board as Education Support Professionals (ESP) Co-Chair and Passaic County Education Association (PCEA) Executive Board- ESP Chairperson and Delegate Assembly where she organized members against privatization and encouraged member engagement.
Nikki is an outspoken advocate for safe working and learning conditions in her former school district. Prior to her position at WEC, Nikki previously worked with WEC on a number of workshops for members on economic justice and received the WEC 2021 Adrienne Rosner-Markowitz Rising Star award.
WEC welcomes Alycia M. Bertles
Alycia M. Bertles joins WEC as our office manager with 20 years of experience in the non-profit sector. Alycia's most recent position was as the Teen Director at the Boys and Girls Clubs of Mercer County.
Alycia is a certified part-time Assistant Adjunct Professor at Mercer County Community College (MCCC) and a NJ certified secondary high school business teacher. Alycia started her teaching career as the Business/GED Instructor with Isles Youth Institute in Trenton, New Jersey. This position offered Alycia the opportunity to coordinate a partnership with TCNJ's accounting department and Isles' micro business groups.
Furthermore, Alycia has over 20-years administrative and special events experience with the Visiting Nurse Association, The Epilepsy Foundation, and Pre Finish Metals. She graduated from Fairleigh Dickinson University with a Master of Administrative Science attends Capella University's Ph.D. Public Policy Program.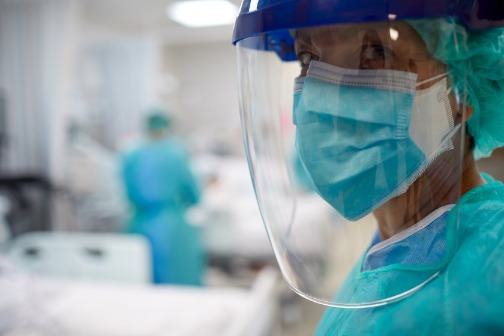 CDC Updates Vaccine Booster Recommendations
In late March, the Center for Disease Control (CDC) issued new recommendations regarding a second mRNA COVID-19 vaccine booster.
After multiple studies and an FDA regulatory action of approval, the CDC now recommends a 4th shot for immunocompromised individuals over the age of 50 and elderly individuals over the age of 65.
This recommendation acknowledges the additional risk posed by COVID-19 to the elderly population, and the vaccine's effectiveness at providing additional protection against infection and severe disease.
CDC Director Dr. Rochelle P. Walensky stated that "CDC, in collaboration with FDA and our public health partners, will continue to evaluate the need for additional booster doses for all Americans."
To read more about COVID-19 vaccine booster recommendations, visit the CDC's website here.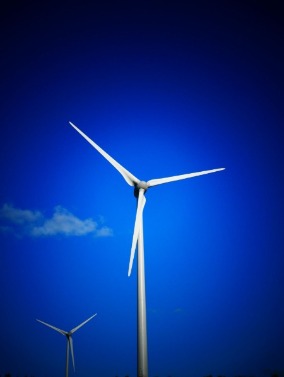 New Jersey Offshore Wind Industry Will Bring Thousands of Jobs and Billions in Investment
New Jersey continues to be a leader in bringing the offshore wind industry to the East Coast.
The state's historic investment and commitment to offshore wind is already creating new, good paying jobs in our state, and will only continue to grow in the coming years.
So far, New Jersey has committed to 7500 MW of offshore wind power by 2035 (enough to power 3 million homes), and has already approved three projects totaling over 3700 MW. Because of this investment, the state is expected to gain thousands of jobs, many of which will be completed by our brothers and sisters in labor, and we will see $150 billion in private investment. NJ WEC has been a leading voice in the fight to bring offshore wind that creates good paying, union jobs to our shores.