From the Executive Director's Desk
What a month! From the Governor announcing first steps to establish a public bank to increasing NJ's offshore wind goal to 7,500mw by 2035.
Sadly, not all the news was good. Access to the statehouse is becoming increasingly difficult for grassroots activists and the Trump administration's latest roll back on chemical safety rules as also resulted in a disaster. As of the writing of this newsletter, reports just came out about a chemical facility explosion at the Texas Petroleum Chemical Plant near Houston.

Our hearts go out to the workers, emergency responders and community members impacted by this tragic event. WEC will keep you updated on social media as more information becomes available.
In the meantime, wishing you and your family a happy and healthy Thanksgiving break.
In Solidarity,
Debra Coyle McFadden
Executive Director
WEC Awards Dinner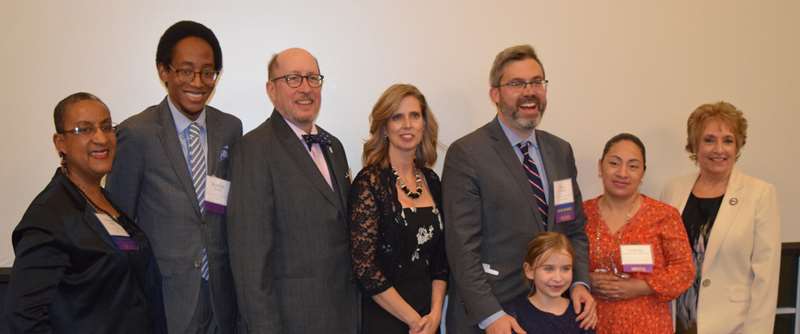 Thank you again to everyone for making the WEC Awards dinner a huge success. Congratulations again to our honorees and a big thank you to all our sponsors.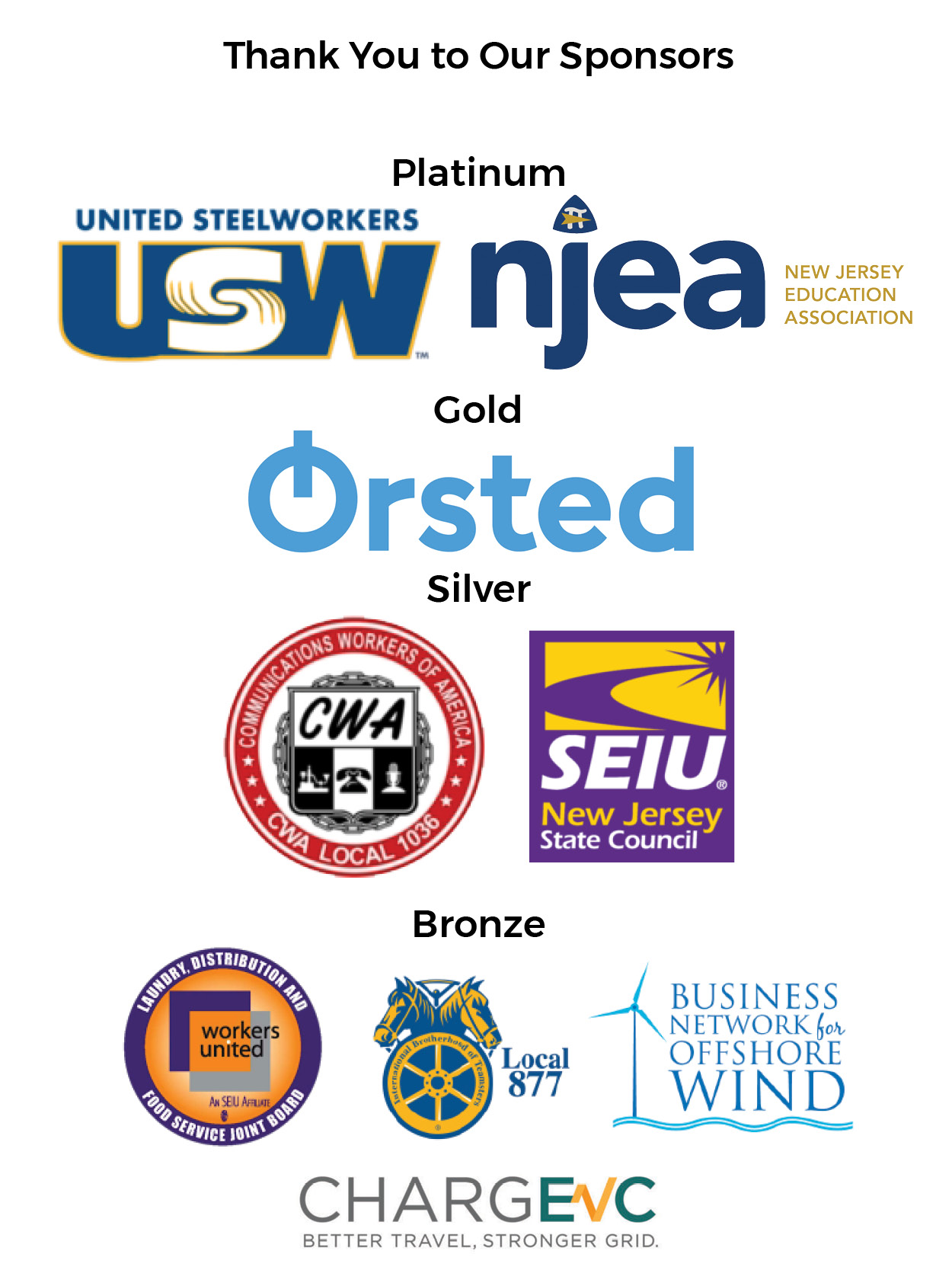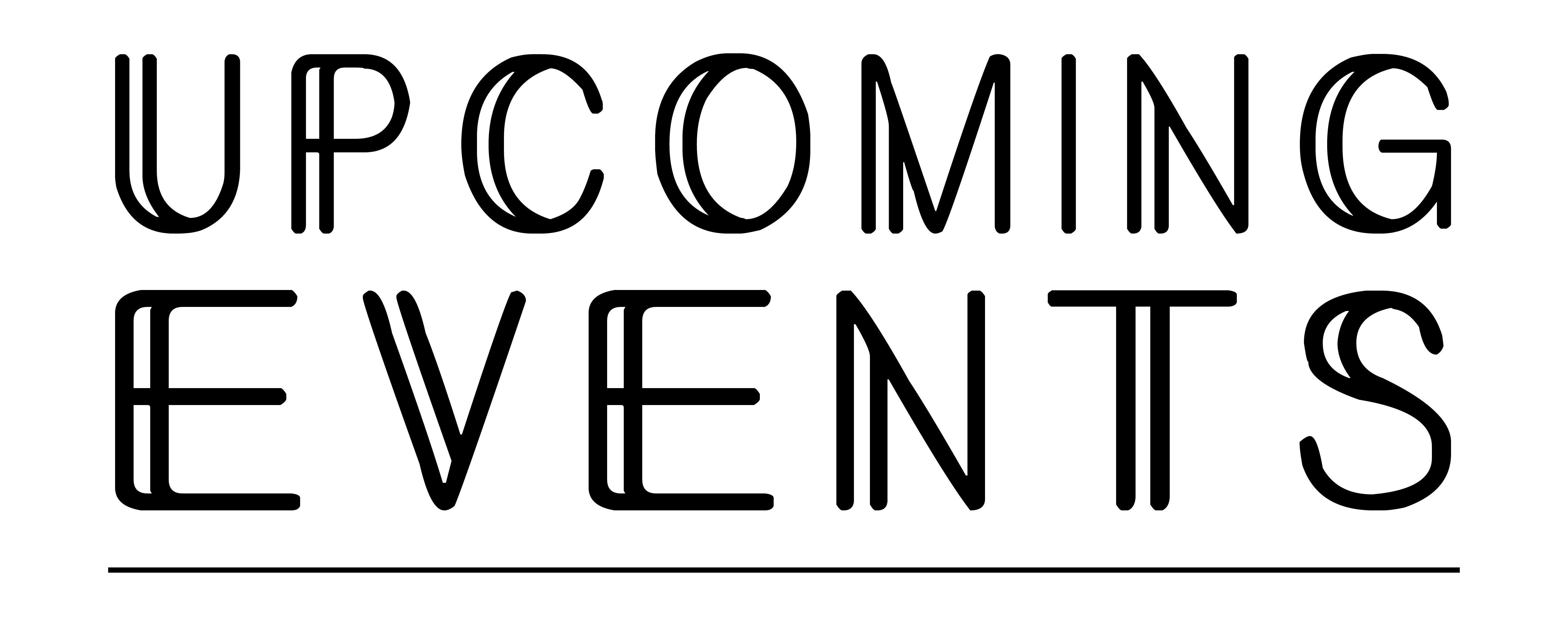 2019 SDA Meetings
9:00 am
32 East Front Street
Trenton NJ 08625
Wednesday, December 4, 2019
Tuesday, December 10
12 pm
NJEA Headquarters
Trenton, NJ
Guest Speaker
Rick Engler
Board Member of the
US Chemical Safety Board
HSN Spring Conference
Mercury & Lead:
Hidden Toxins in Your School?
Saturday, March 14, 2020
9:00 AM-2:00 PM
NJEA HQ
180 West State Street
Trenton, NJ
Tickets are limited
Buy your Ticket Today!
National COSH Conference
​December 3 - 5
Maritime Conference Center
Baltimore, MD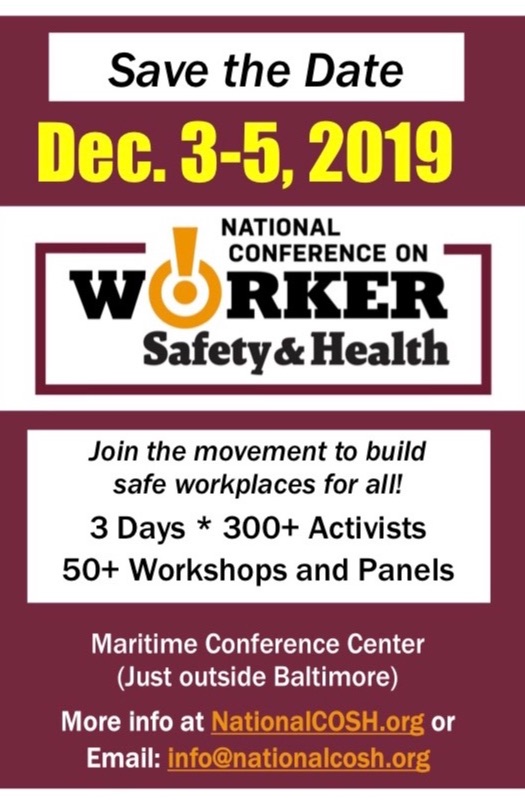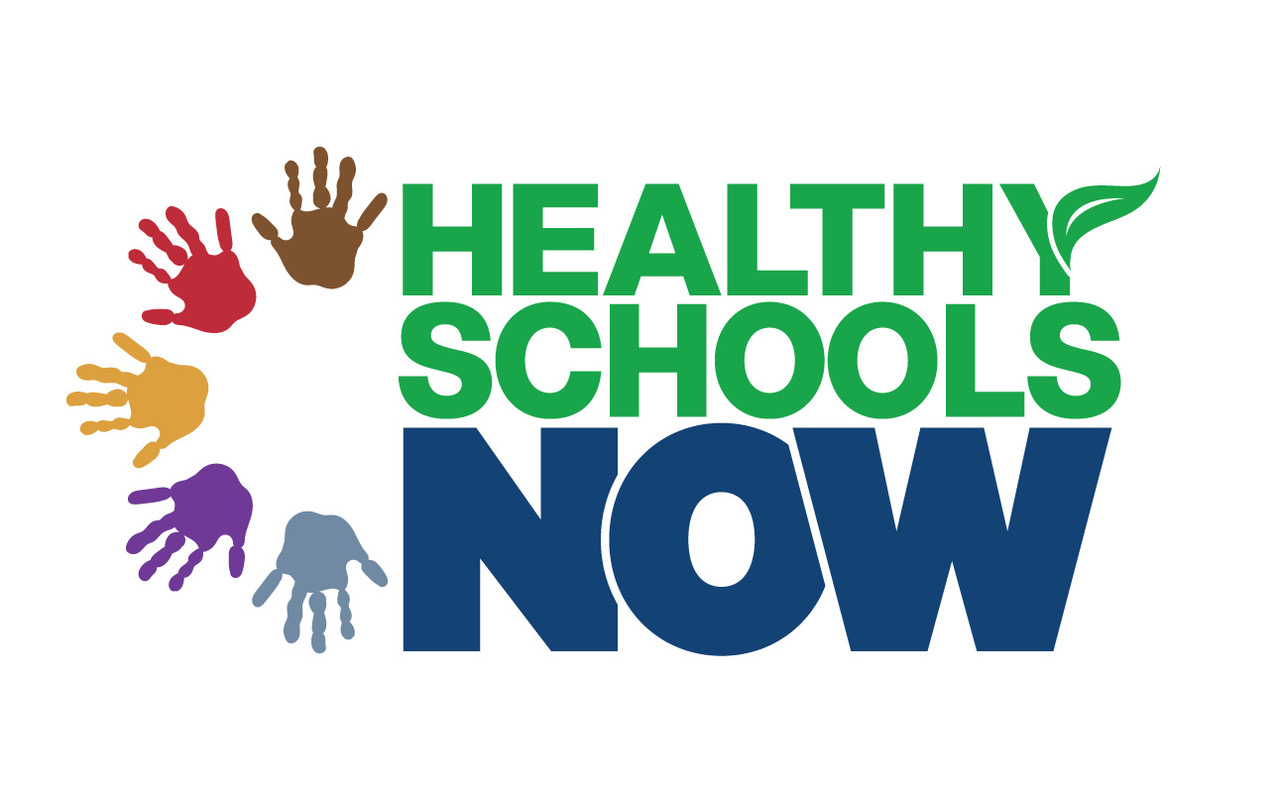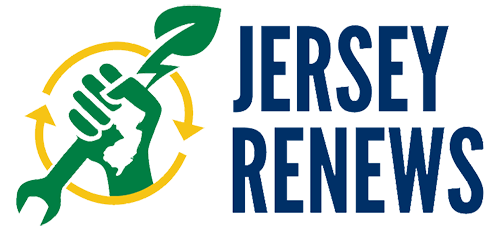 WEC Annual Membership Meeting

Keynote Speaker Rick Engler
U.S. Chemical Safety Board Member
and former WEC Director
Join us for a discussion on chemical security and safety with Rick on recommendations, reports and updates issued by the U.S. Chemical Safety Board including the recent explosion at the Philadelphia Area Refinery.
Date: Tuesday, December 10, 2019
Time: 12pm - 3pm (registration at 11:45am)
Location: NJEA Headquarters, 180 West State Street, Trenton, NJ 08608
Light lunch will be served

You do not have to be a member to attend, but sure hope you'll consider becoming a member before you leave.
NJ More than Doubles Offshore Wind Commitment to 7500mw by 2035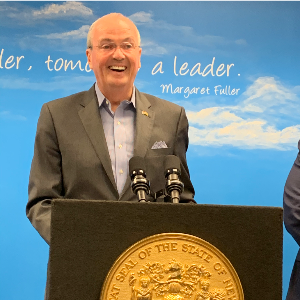 On Tuesday, November 19, Governor Murphy appeared with former Vice President Al Gore to announce an increase of New Jersey's offshore wind commitment to 7500 megawatts by 2035. This is a marked increase to the original goal of 3500 megawatts by 2030 which was, at the time it was announced, the largest goal in the country.​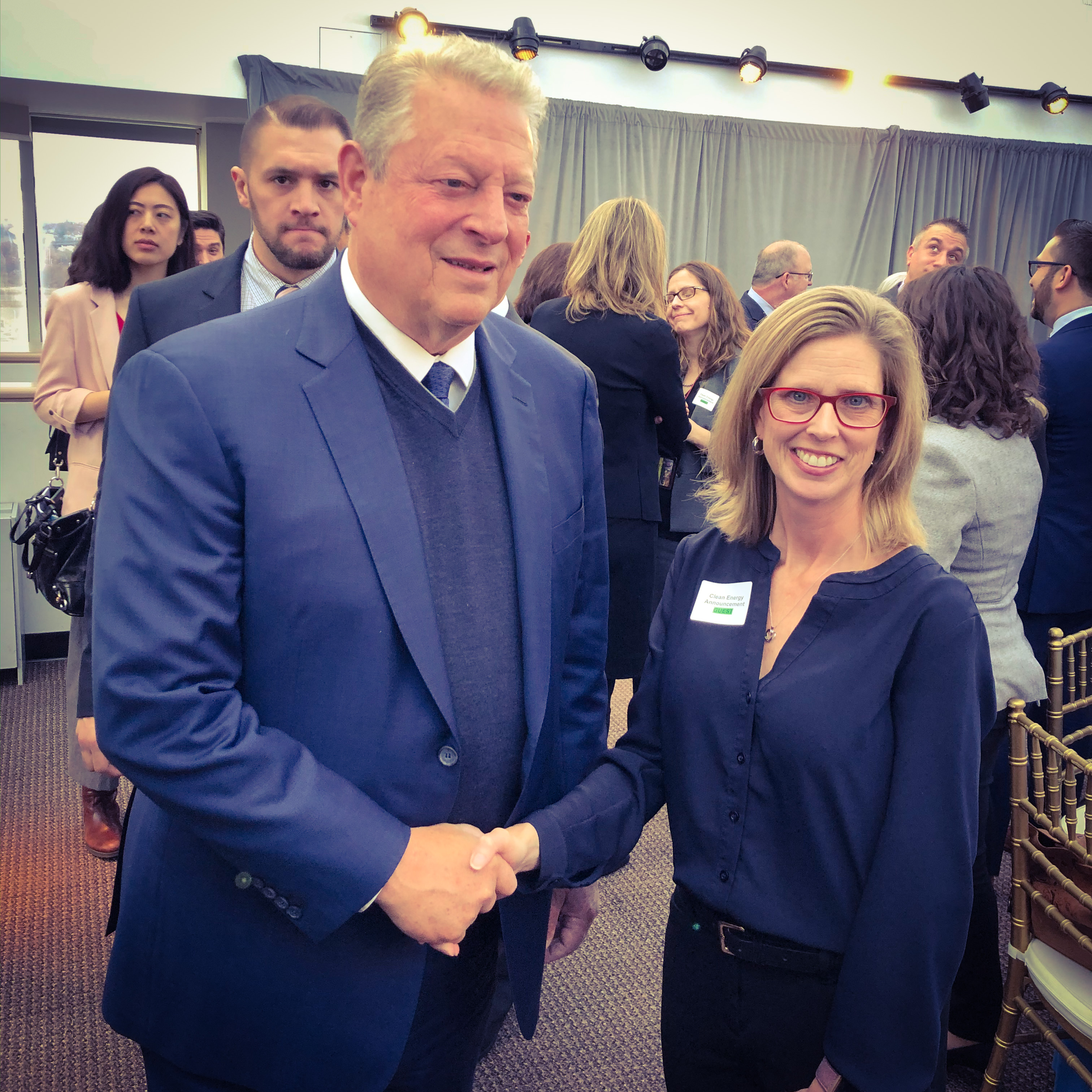 "This is exactly the kind of goal New Jersey needs for our environment and to be competitive to bring offshore wind manufacturing to the state of New Jersey," said Debra Coyle McFadden, executive director, New Jersey Work Environment Council. Thank you, Governor Murphy, for your continued leadership on offshore wind. Creating good, union jobs in the renewable energy sector is a win for workers and clean air – and an essential step to ensuring the health of our climate."

"This is an exciting day for renewable energy in New Jersey. A bigger offshore wind goal means more sustained investment which creates more opportunity for direct and indirect jobs. With the labor and environmental protections Jersey Renews is working with the industry to enact, offshore wind will be a boon for our environment, our workers, and our economy," said Norah Langweiler, Campaign Organizer for Jersey Renews.
Lawsuit Filed to Force NJ to Fund Obligatory Facility Funding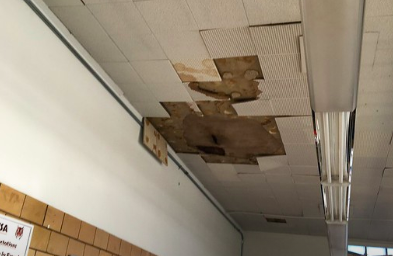 On November 7, 2019, Education Law Center (ELC) filed a court motion asking the Supreme Court to direct the Commissioner of Education (Commissioner) and the NJ Schools Development Authority (SDA) to revise the SDA's construction plan for priority facilities projects and secure additional funding for those projects from the Legislature.

In their press statement, ELC refers to a 2019 facilities needs assessment of the SDA districts, released by the Commissioner, which "identified a magnitude of need, including fifteen districts lacking the necessary capacity to adequately deliver the core curriculum content standards in multiple grade groups." A sad and unacceptable statistic for a state that prides itself on having the best schools in the country.
The 1988 landmark court case Abbott vs. Burke, and subsequent rulings, places the State under obligation to ensure that the students in the 31 SDA districts (formerly known as Abbott districts) receive an equal and adequate education. It's time for NJ to fulfill its obligation to these students and reauthorize SDA funding.
For more information and to join our efforts, please contact Healthy Schools Now campaign organizer Heather Sorge at hsorge@njwec.org.
Worker Killed after Exposure to Toxic Chemicals on the Job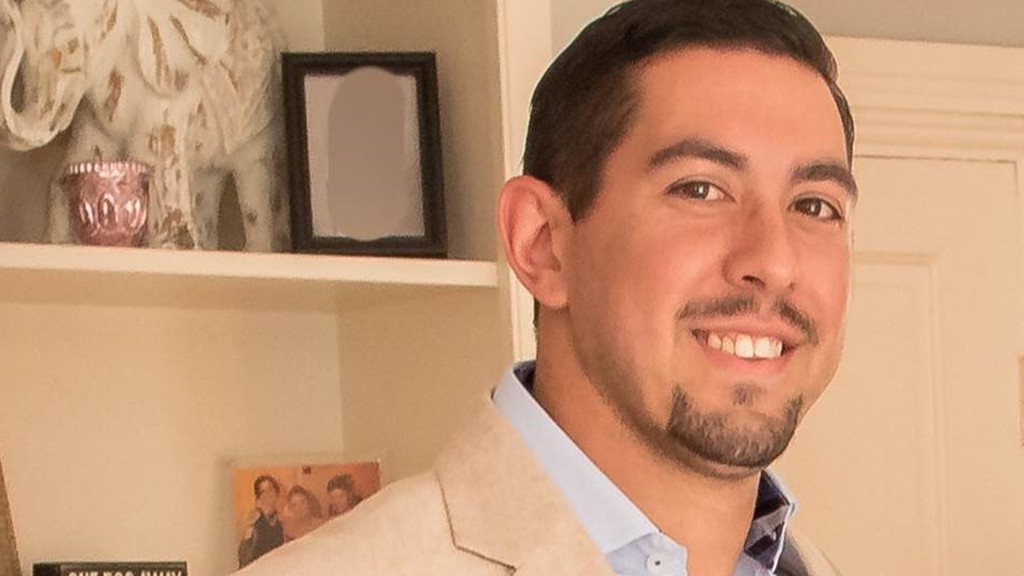 Ryan Baldera lost his life from a deadly mix of toxic chemicals at a Buffalo Wild Wings leaving behind a wife and newborn baby.

On November 8th, 32-year-old Ryan Baldera, a manager at a Burlington, Massachusetts Buffalo Wild Wings, was killed on the job by a lethal mixture of cleaning products and descaling product.
While these incidents are often called "accidents" in the media, the truth is that the vast majority of workplace injuries and deaths are preventable through proper training and systemic safety precautions.
No one goes to work expecting to die, and no family should ever be put through this hell.
Governor Murphy Signs Executive Order to Begin Work on a Public Bank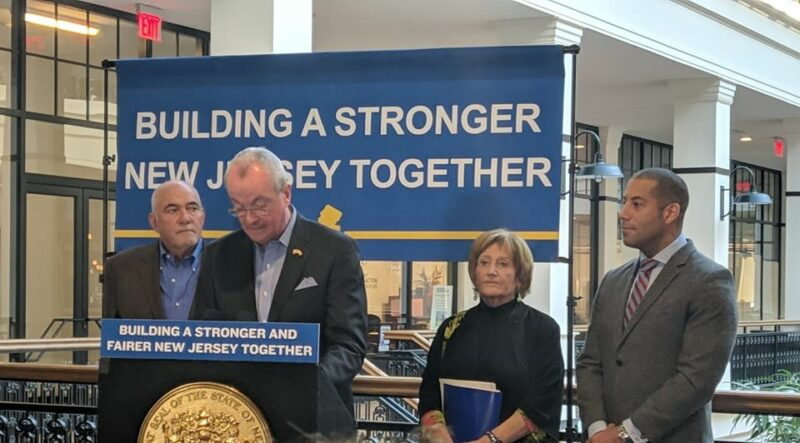 This month, Governor Murphy signed an executive order to create an "implementation board" with the intention of establishing a public bank in New Jersey.

Congratulations to noted public advocates Sean Spiller, Phyllis Salowe-Kaye, and Joan Bartl for their appointment to the board.

This is an incredible, bold step for the state to take towards economic justice.
Congratulations to the New Jersey Education Association and Citizen Action for the work they have put in to make this victory happen.
The Work Environment Council is proud to have trained more than 2,000 activists and union rank-and-file members on how Wall Street has strip-mined our economy, and on the importance of establishing a public bank to reclaim public control of public money.
Trump Administration Rescinds Critical Chemical Safety Rules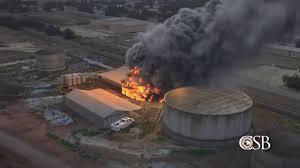 Deadly West Texas Fertilizer Explosion in April 2013 that was the catalyst for improving chemical plant safety rules.
Photo credit: US Chemical Safety Board
This month the Trump Administration rescinded "common sense measures that would have prevented chemical disasters. Despite overwhelming public support for the modest improvements to the Environmental Protection Agency's chemical disaster prevention rule (the Risk Management Plan, or RMP, program) adopted during the Obama Administration - reflected in support from over 150 public health, worker, environmental justice, and national security organizations - the Trump EPA has now reversed those Amendments at the behest of the chemical industry.
WEC's Executive Director, Debra Coyle McFadden, was quoted on the rollback, stating that "rolling back common sense safety measures at high-risk chemical facilities is another example of the Trump Administration letting industry write its own rules, while ignoring safety risks to workers. We're concerned about the safety of both the workers at these facilities, and the people who live near these operations. Nationally, more than 1 million workers at over 12,000 high-risk facilities will now be in even more danger because these companies just got a free pass on safety"
Contact WEC for Training on Chemical Hazards in the Workplace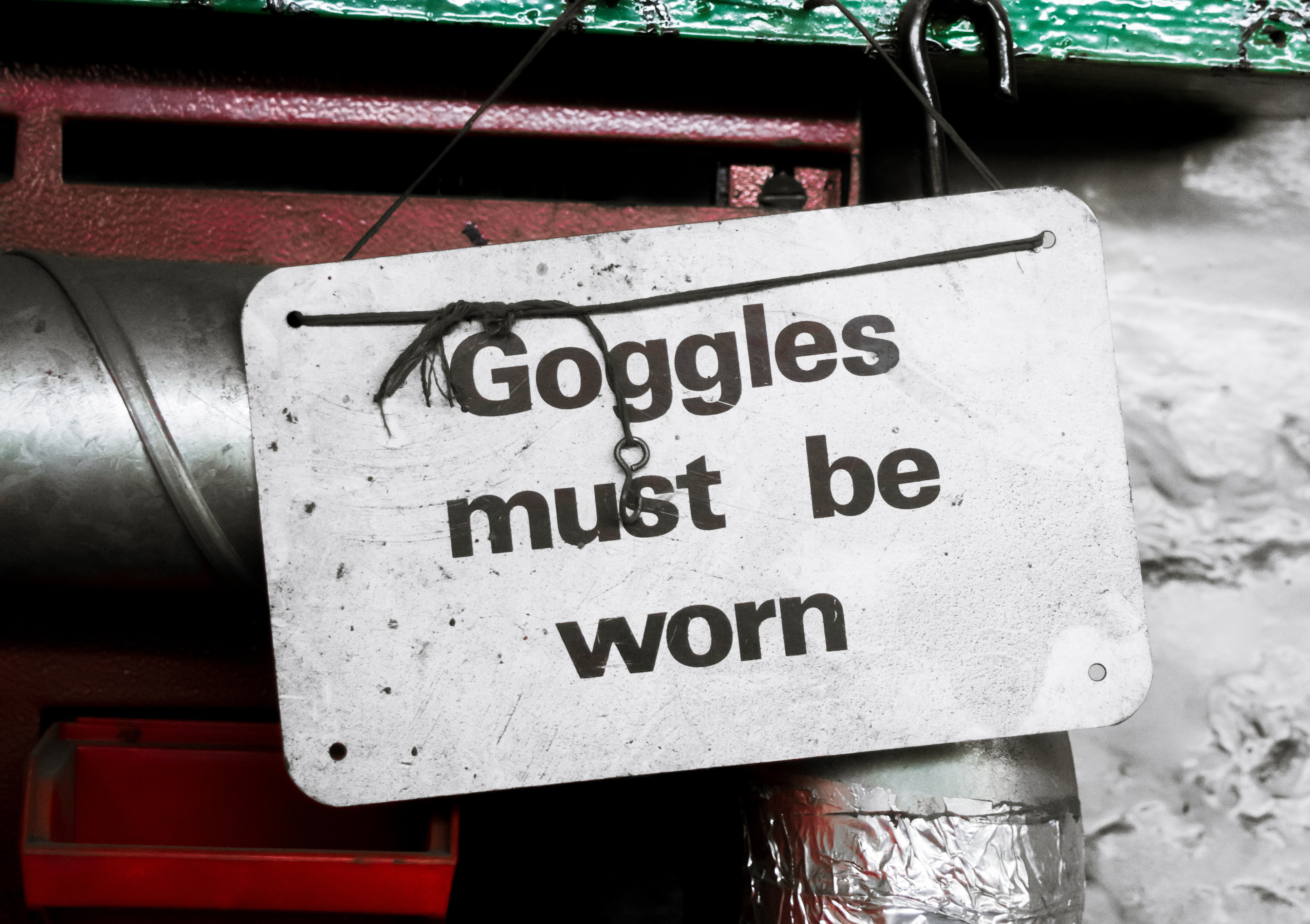 The Work Environment Council provides free training on Preventing Chemical Exposure in the Workplace. This comprehensive training can be used to help workers understand the kinds of chemical hazards we face every day in our workplaces, and how to avoid serious and potentially fatal incidents.

For more information, or to schedule a training, contact Cecelia Leto at (609) 882-6100 ext. 308 or via email at cgilliganleto@njwec.org.
Grassroots Advocates and Workers Locked out of Democracy at the New Jersey Statehouse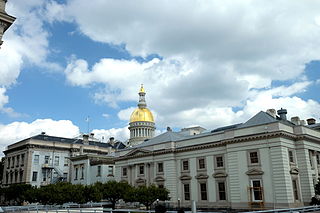 This past week, grassroots advocates gathered to protest non-democratic processes which often prevent working people and advocates from participating in New Jersey's political process.

This demonstration comes straight off the heels of an incident this month in which Sue Altman, director of Working Families Alliance, and a vocal critic of the Economic Opportunity Act, was thrown out of a hearing in which George Norcross was expected to speak in favor of tax incentive programs for large corporations in Camden.
We cannot stand by as advocates are silenced. We must speak up and call out these injustices in order to preserve our democracy.
New Jersey Work Environment Council (WEC)
172 West State Street 2nd Floor | Trenton, New Jersey 08618
6098826100 | dcoyle@njwec.org