From the Executive Director's Desk
It's nice to start 2020 with a win. On January 17, WEC stood with the Governor as he signed the electric vehicle bill into law. In addition to creating one of the nation's largest rebate programs to offset the purchase price of an electric vehicle, this law also permits the build out of a public charging network. It also commits, New Jersey Transit, the nation's third largest transit agency, is committed to transitioning to all zero-emission bus purchases by 2032 and requires state-owned non-emergency light duty vehicles shall be 100% electric by 2035.
This is a win for our economy, health and environment. WEC, with many allies including Amalgamated Transit Union NJ State Council, Health Professionals and Allied Employees, Environment NJ, GreenFaith, ChargEVC worked together to educate, advocate and organize which led to this victory.

Sincerely,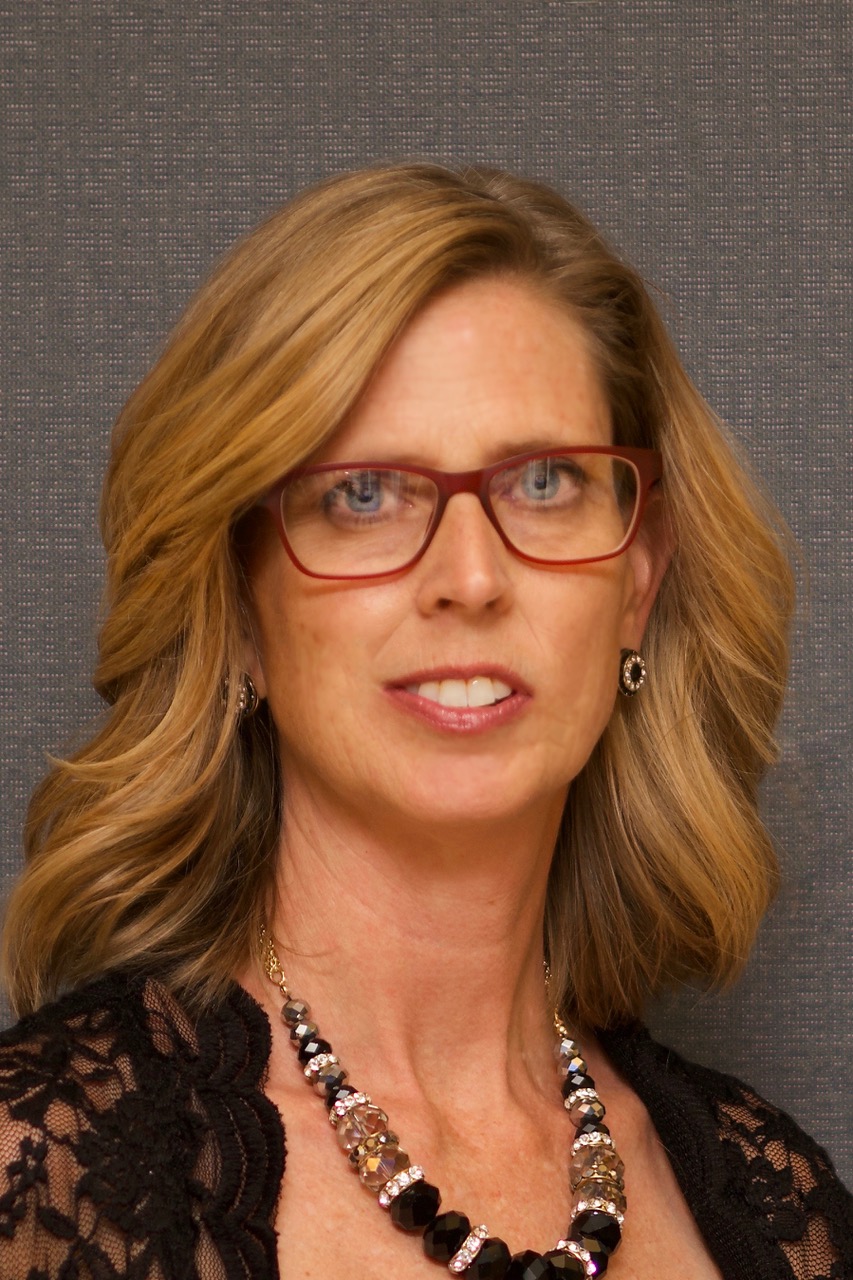 Debra Coyle McFadden
Executive Director
Join us for Transit Equity Day on February 4!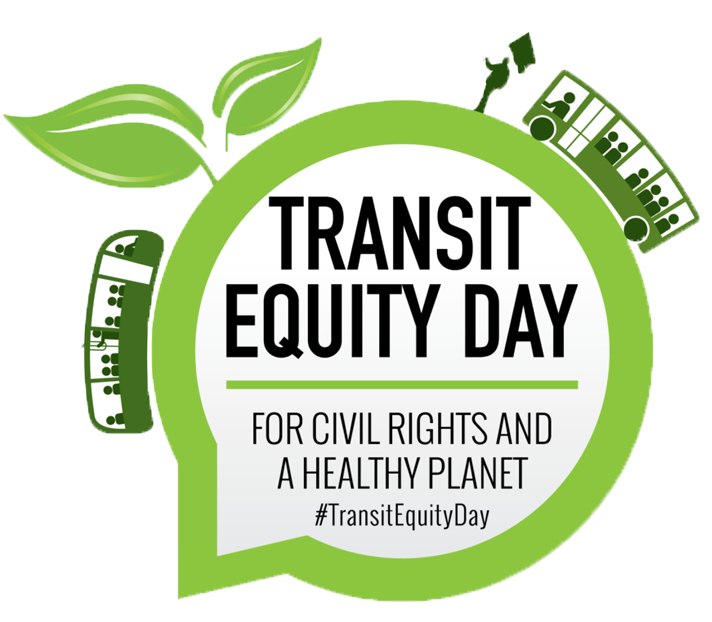 Gripes about our public transit system are well-known – unreliable, late, expensive, and running on a schedule that seems to only serve those with 9-5 jobs.

NJ Transit has been underfunded for years. Now it's time to turn the agency around to be the public service we deserve. But funding for NJ Transit is unstable. Join us at transit hubs around the state the morning of Transit Equity Day to raise awareness among commuters that dedicated funding for NJ Transit will expand service, improve their commute, and eliminate polluting diesel buses.
Groups will be leafleting on Tuesday, February 4 from 7am - 9am at Newark Penn Station, Trenton Transit Center, and the Walter Rand Transportation Center in Camden. Reach out to Norah at nlangweiler@njwec.org or on her cell at (609) 214-5110.
NJ becomes a leader on EVs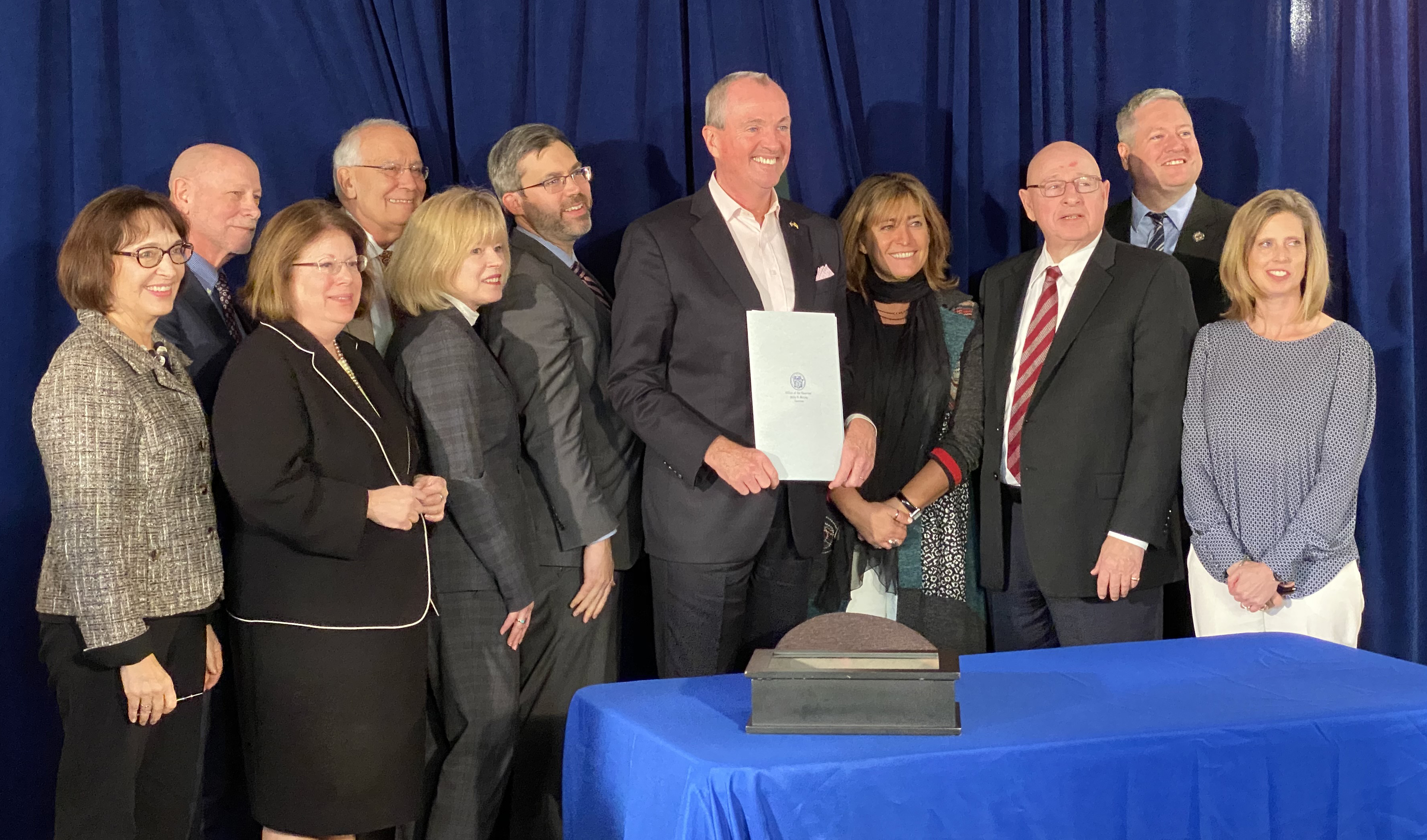 Earlier this month, dozens gathered at Governor Murphy's Office to witness the signing of a landmark electric vehicle (EV) bill which will bring New Jersey to the forefront of climate change policy and make our state a leader in electric vehicles. In the absence of federal action, it is critical that states take the lead on ways to combat the climate crisis. Make no mistake about it, this bill puts New Jersey on the map as an East Coast leader on electric vehicles and with it the potential to bring good manufacturing jobs to NJ.
The legislation sets aggressive goals for EV sales, provides a rebate for the purchase of an electric vehicle of up to $5,000 by allocating $30 million annually over the next decade, and establishes a state-wide network of high-speed EV charging stations. The bill also sets goals for the electrification of NJ Transit's bus fleet by incrementally increasing EV bus purchases to 100% through 2032.
The electrification goals for NJ Transit included in the bill ensures that the benefits of electrification are felt throughout the state – and particularly in the most densely populated areas with some of the worst air quality.
With nearly 50% of New Jersey greenhouse gas emissions produced by the transportation sector, and a large portion coming from light duty vehicles like the standard family car, it is essential to get these emissions under control. This bill sets high standards for doing just that.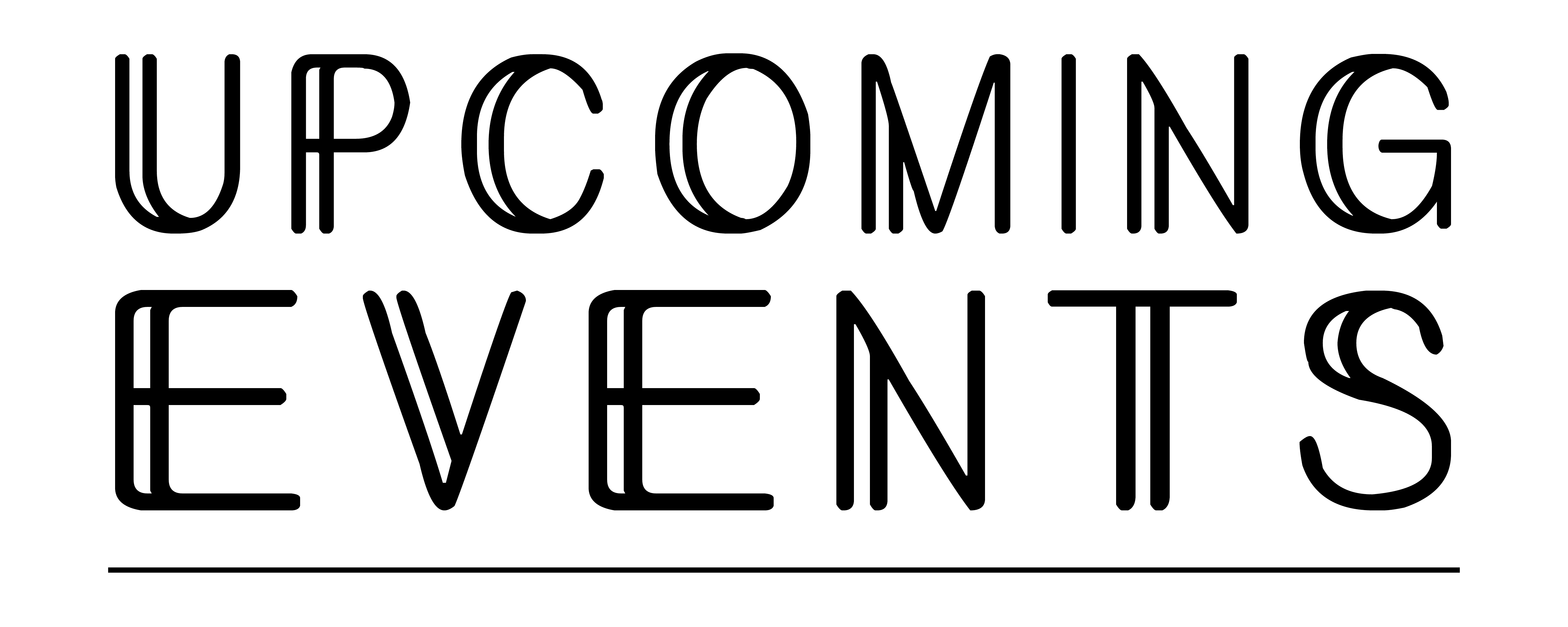 DAY OF ACTION
Transit Equity Day
Tuesday, February 4, 2020
7am - 9am
THREE LOCATIONS:
Newark Penn Station
Trenton Transit Center
Walter Rand Transportation Center
Contact Norah for more information:
nlangweiler@njwec.org
HSN Spring Conference
Mercury & Lead:
Hidden Toxins in Your School?
Saturday, March 14, 2020
9:00 AM-2:00 PM
NJEA HQ
180 West State Street
Trenton, NJ
Tickets are limited
Buy your Ticket Today!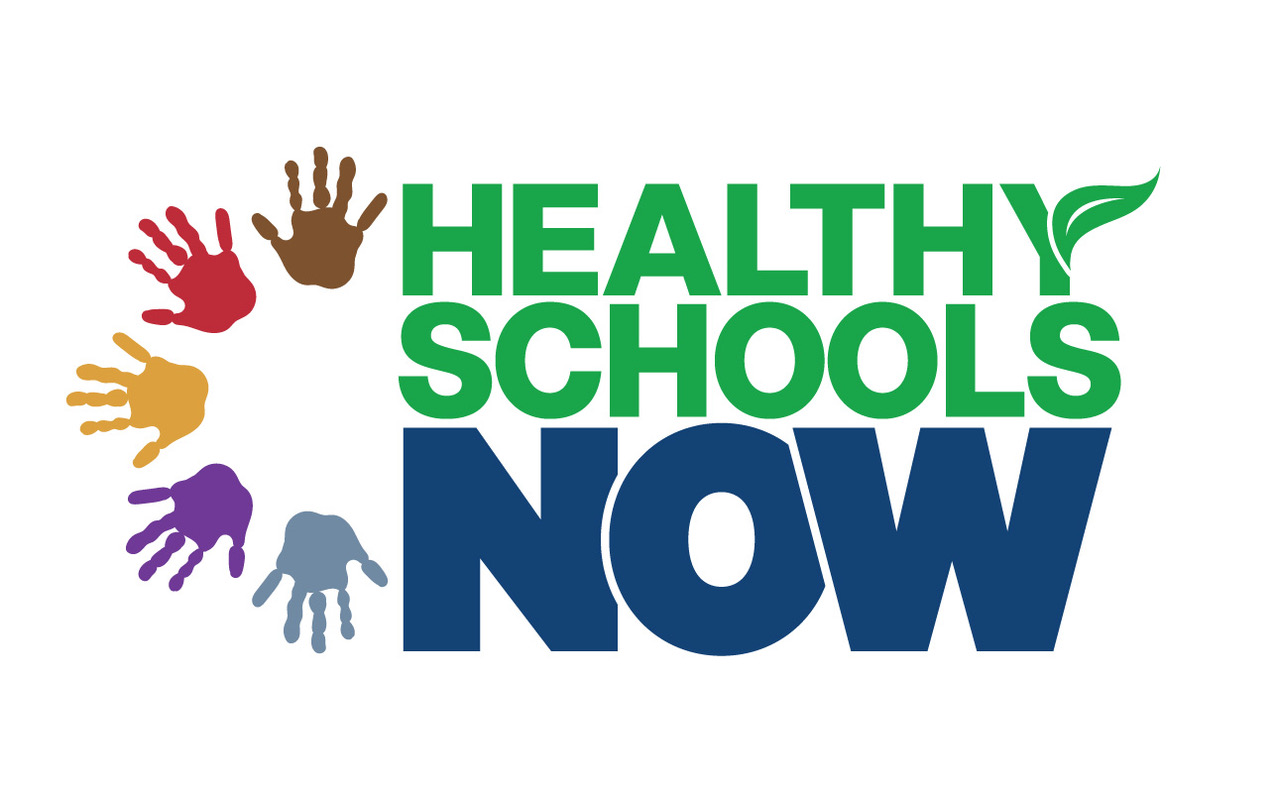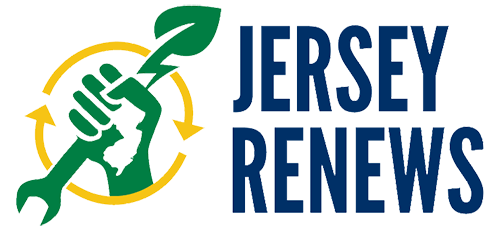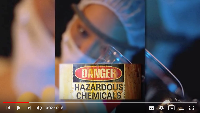 HSN Spring Conference - Mercury & Lead: Hidden Toxins in Your School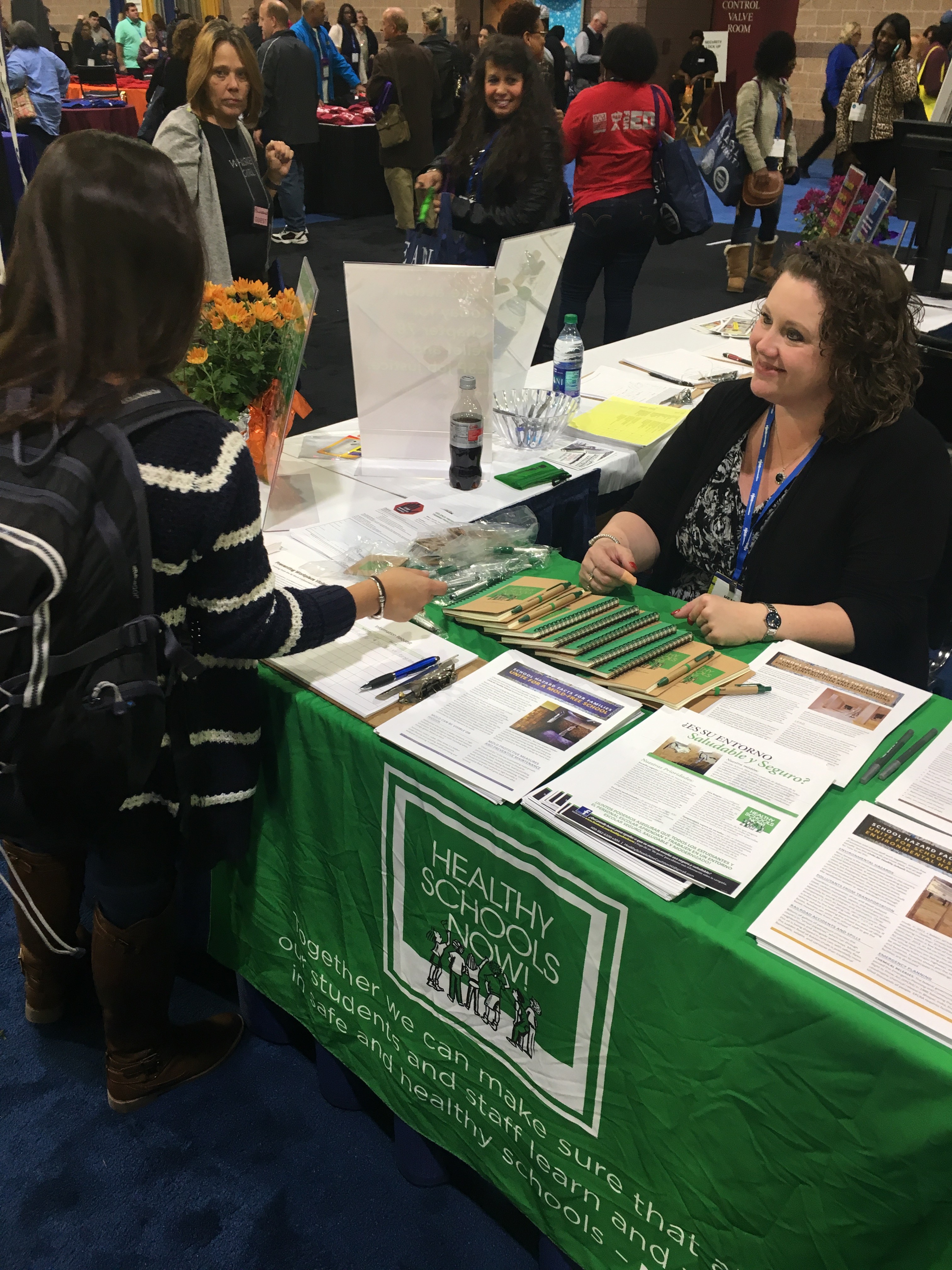 HSN will hold its spring conference, Mercury & Lead: Hidden Toxins in Your School on Saturday, March 14, 2020, from 9:00 am to 2:00 pm at NJEA Headquarters. Schools should be safe places to learn and work, but in many cases, they are anything but. Some common hazards include lead in paint and water, mercury in flooring, and excessive heat.

These conditions can have a direct impact on staff and student health. Unhealthy schools cause asthma, allergies, headaches, fatigue, nausea, rashes, and chronic illnesses; more medication use by children and staff; learning and behavior difficulties; greater liability for school districts; and lower achievement.

Join us and learn how parents and school staff can work together to become part of the solution! Register here: http://bit.ly/2O5Gsdk for this free conference!


To learn more about the HSN Coalition and our trainings, please email HSN campaign organizer Heather Sorge at hsorge@njwec.org or visit our website at https://njwec.org/take-action/campaigns/healthy-schools-now/.
Oil Train Safety Bill Derailed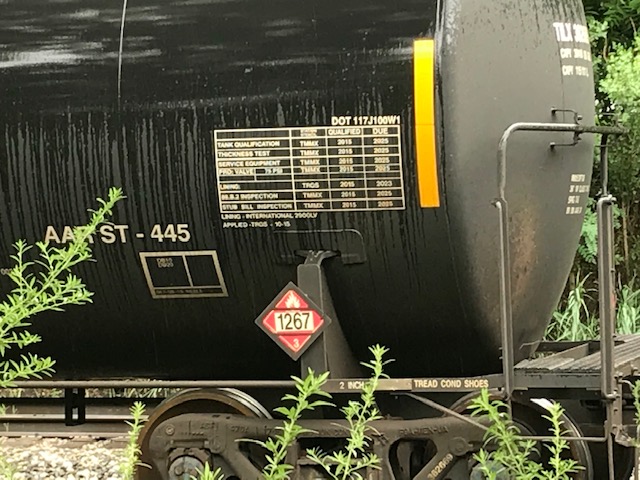 The Oil Train Safety bill (S1883/A3783) was scheduled for a full voting session vote on January 13, but derailed last minute. Despite having strong support from WEC members including unions, environmental and community groups, the bill's right to know provision was once again called into question. Last legislative session the bill's right to know provision was conditionally vetoed by former Governor Chris Christie.

The argument that publicly available information ought to be withheld from local residents and safety watchdog groups because terrorists could use this information to plan an attack is a specious argument that stands reality on its head. Making information available to the public will put pressure and scrutiny on companies – something they have been able to avoid to-date -- to use safer alternatives (when feasible) and shine a light on railroad route analysis and emergency response and clean-up plans.

WEC thanks Senator Weinberg for sponsoring this legislation and the many partners that stood with us to champion it. We believe the third time's the charm to get this bill passed and signed!
Contact WEC for Training on Chemical Hazards in the Workplace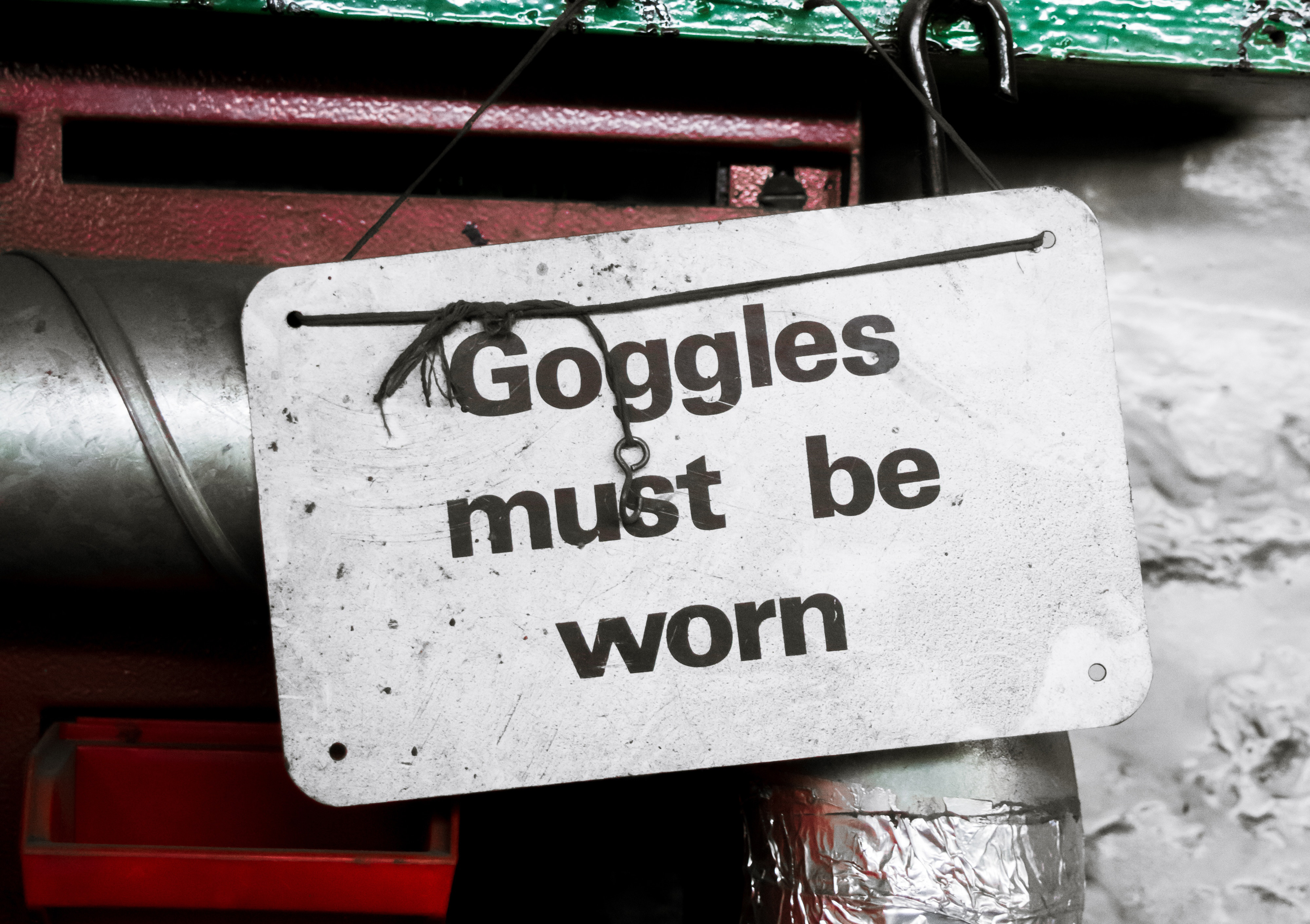 The Work Environment Council provides free training on Preventing Chemical Exposure in the Workplace. This comprehensive training can be used to help workers understand the kinds of chemical hazards we face every day in our workplaces, and how to avoid serious and potentially fatal incidents.

For more information, or to schedule a training, contact Cecelia Leto at (609) 882-6100 ext. 308 or via email at cgilliganleto@njwec.org.
In 2019, WEC led efforts for safe workplaces, runaway inequality, right to know, and state policies to combat climate change. Click the infographic to see our summary of the past year.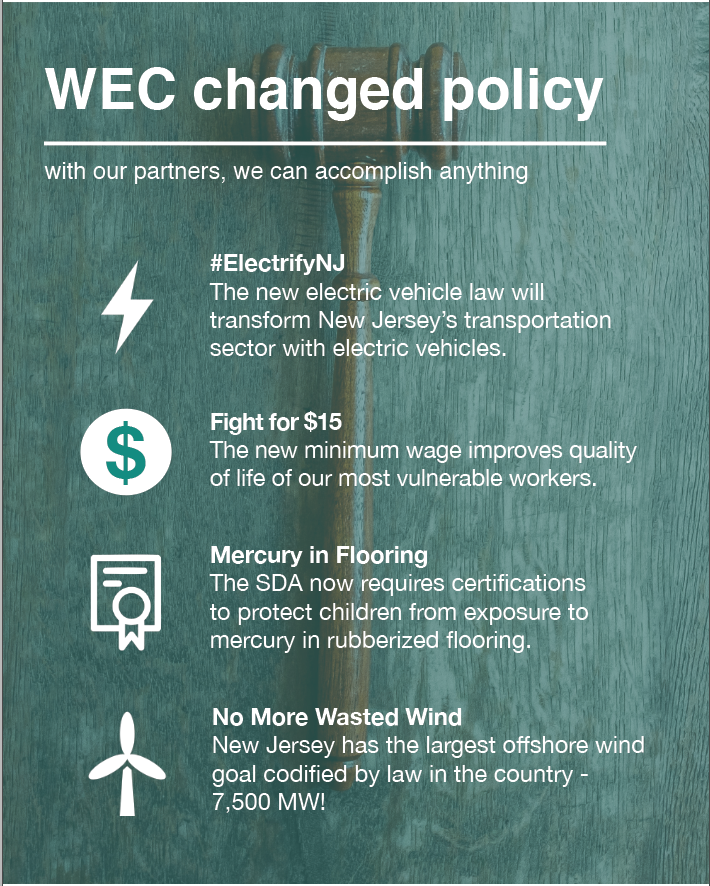 New Jersey Work Environment Council (WEC)
172 West State Street 2nd Floor | Trenton, New Jersey 08618
6098826100 | dcoyle@njwec.org