From the Executive Director's Desk
Summers in New Jersey are hot and humid. No surprise there. However, this July was New Jersey's hottest month on record. Rick Spinrad, National Oceanic and Atmospheric Association's administrator, said July is normally the warmest month of the year, "but July 2021 outdid itself." With no heat stress standard in place at the US Occupational Safety and Health Administration, this means workers are exposed to hazardous heat conditions.
According to the 6th Assessment Report from the Intergovernmental Panel, Climate Change 2021: the Physical Science Basis released August 9, we are already feeling the effects and if we don't act fast, it is going to get worse.
A report released August 17, from the Union of Concerned Scientists, Too Hot to Work: Assessing the Threats Climate Change Poses to Outdoor Workers, found that between now and 2065, climate change will quadruple U.S. outdoor workers' exposure to hazardous heat conditions, jeopardizing their health and placing up to $55.4 billion of their earnings at risk annually if no action is taken to reduce global warming emissions.
This will exacerbate inequality in our labor force as outdoor workers, who are disproportionately Black and Latino, have a much higher risk of dying from heat exposure than other demographics
Although the situation is dire, with strong action and smart policies, there may still be time to avoid the worst of climate change and put a heat standard in place to protect workers. As we collectively take action we must make sure vulnerable workers and communities are not harmed. There must be a path forward and unions, workers, and community leaders need to be at the table to help shape fair, sustainable and equitable policies.
Sincerely,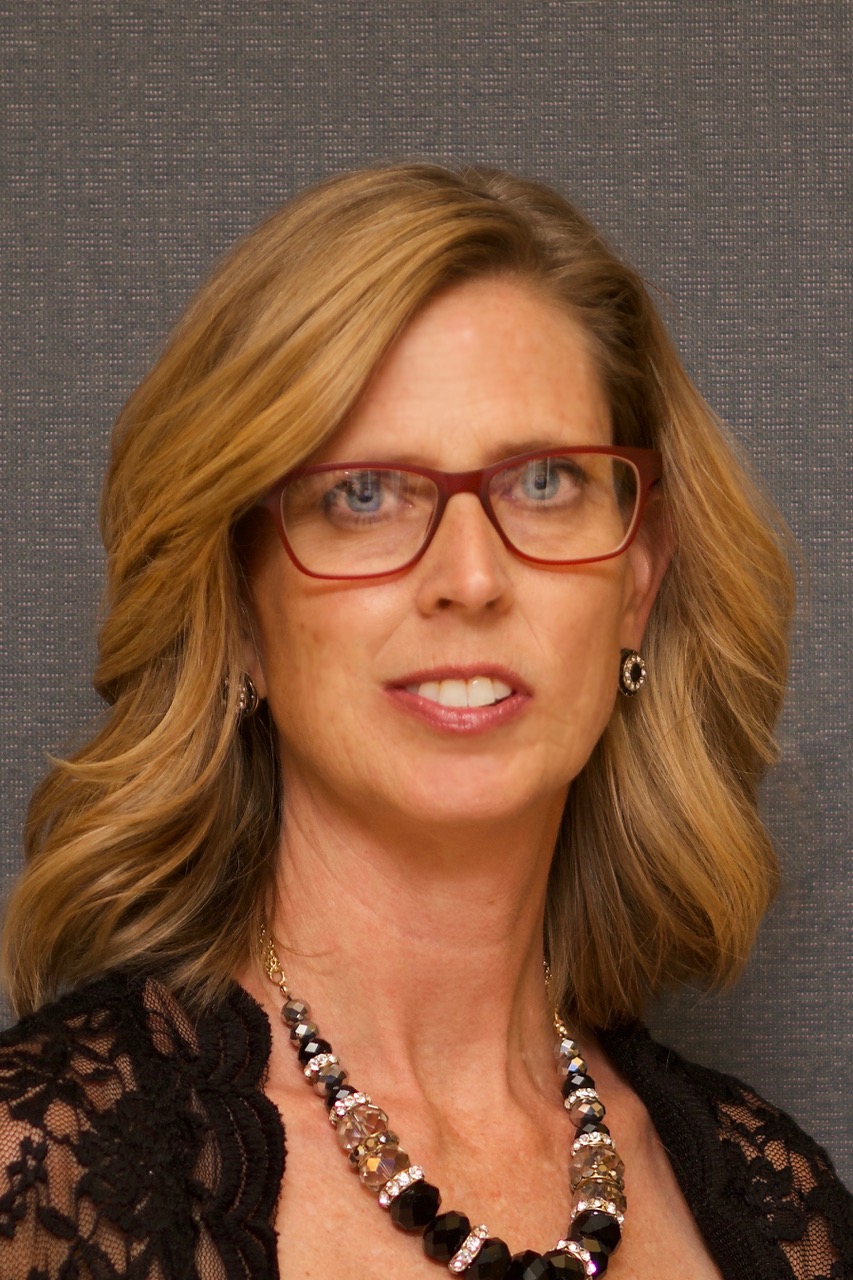 Debra Coyle McFadden
Executive Director
P.S. It's never too late to become a WEC member.

Intern with WEC
Are you interested in working with a progressive organization to advance labor and environmental policies in New Jersey?
The NJ Work Environment Council (WEC), an alliance of 70 labor, environmental, and community organizations, working for safe, secure jobs and a healthy, sustainable environment provides regular internship opportunities.
Internship work includes interacting with labor, environmental, and community organizations and other allies. There will also be opportunities to assist with research, training programs, actions, as well as aiding in administrative support.
The internship is not restricted to students. Hours are flexible and this is a paid internship. Read more here.
TO APPLY
Please e-mail a cover letter, resume (with two professional references) to Debra Coyle McFadden, Executive Director @ dcoyle@njwec.org
We Demand a Strong Chemical Diaster Rule
WEC and 18 labor, community and environmental partners submitted comments to the US Environmental Protection Agency on how to improve their Risk Management Program (RMP) rules. Section 112(r) of the Clean Air Act requires covered facilities to develop risk management programs to prevent accidental releases of dangerous chemicals.
The comments underscore the importance of including implementation of safer processes when feasible, meaningful community involvement, and expanding worker and union representatives engagement. The comments also stressed that RMP rules must more effectively address extreme weather caused by climate change. Read the full comments here.


WEC is excited to announce a reboot of Saving Lives, Protecting Workers starting this fall. This will be an eight-part series. Stay tuned for details!
Keeping inclusivity and accessibility in mind, we would like to know if WEC members would make use of a live translation feature for this webinar series? Please reply with our poll here.
WEC anuncia con entusiasmo el reinicio de su serie , Salvando Vidas, Protegiendo Trabajadores, comenzado este otoño. Esta será una serie de ocho partes. ¡Estén atentos para más detalles!
Asegurándonos de tener en cuenta la inclusión y la accesibilidad, nos gustaría saber si los miembros de WEC utilizarían una función de traducción en vivo para esta serie de seminarios web. Responde a nuestra encuesta aquí.

WEC Continues to Provide Paid COVID-19 Training
Did you know that WEC now offers COVID-19 Awareness and Prevention Training in Spanish?
This paid training opportunity is open to New Jersey workers. Click on the registration links below for more information about qualifying for a training stipend. This interactive and participatory training covers approaches to prevent COVID-19 infections in the workplace. We have limited funds to pay participants, so sign up today.
Upcoming Trainings
Wednesday, September 8, 3:00pm - 4:30pm - Preventing Exposure to Workplace Chemicals Employers have a responsibility under OSHA's HazCom Standard to educate and train employees about the chemicals they work with and how to protect themselves from any potential hazards. Join us as we discuss OSHA's HazCom standard and assessing chemical hazards and understanding safety data sheets. Click here for more information.
Sábado 11 de Septiembre, 9:00 am - 11:00 am - Capacitación sobre prevención y concientización sobre el COVID-19. A través de la Capacitación sobre prevención y concientización sobre el COVID-19, los empleadores, los trabajadores y los representantes de los trabajadores obtendrán conocimientos a través de sesiones de capacitación participativa para reducir los riesgos de exposición al COVID-19 en el lugar de trabajo. WEC puede pagar a los participantes $15 por hora para que asistan a esta capacitación. Haga clic aquí para más información.

Monday, September 13, 3:00pm - 5:00pm - Violence Prevention Training. Join us as we discuss workplace violence prevention strategies, identifying safety system failures in the workplace, and OSHA and NJ state regulations that address workplace violence. Click here for more information.
Masks Required: School Health & Safety Concerns Continue
As schools reopen this fall, school officials, educators and parents all have health and safety concerns. In response to the latest surge in COVID cases, caused by the Delta variant, Governor Murphy issued Executive Order 251 requiring all students, educators, staff, and visitors to wear face masks indoors for the start of the 2021-2022 school year effective August 9, 2021.
Some schools in New Jersey will open with a variety of unsatisfactory conditions, many of which are exacerbated by the inability of students and staff to social distance due to overcrowding and insufficient ventilation systems. Many of these districts are New Jersey's chronically underfunded Schools Development Authority (SDA) districts.
Read more in this NorthJersey.com article by Dustin Racioppi here
COVID-19 Delta Variant - How Severe Is the Threat?
The Delta variant of the COVID-19 virus, which continues to spread at an alarming rate, has emerged as the dominant strain in NJ and the country.
The CDC has updated its recommendations to include masks for all, even the fully vaccinated, in areas with low vaccination rates or high infection rates. The dramatic increase of infections over the last month and doubled infectiousness of this new variant are the main data signals that led to these new recommendations. The unvaccinated remain most at risk, since the Delta variant is more likely to lead to severe infections and hospitalization.
Follow the updates and recommendations directly from the CDC here.
Can the Bipartisan Infrastructure Deal Help Fight Climate Change?
The latest Intergovernmental Panel on Climate Change report is sobering. The scale of action we take over the next few years will have life-or-death consequences for many communities and workers both globally and here in the US.
The Atlantic sums up the report's implications well: "If climate change is happening now, then its time scales—which once seemed distant—are suddenly ticking by at the speed of the political or business calendars."
Therefore, the federal recovery measures currently moving through Congress, specifically the infrastructure package, present a once-in-a generation opportunity for rapid investment in climate and jobs that we simply don't have time to pass up.
The scale of the climate investments in the package, which will include rail and other public transit upgrades and electrification, electric vehicle infrastructure and climate resilience projects, are still in negotiation. The Bipartisan Infrastructure Deal recently passed the Senate, and the House reconvened from a break this week to consider a larger, multi-trillion proposed infrastructure package as part of the larger budget reconciliation process.
Check out these helpful breakdowns from the New York Times on what's in the infrastructure package so far and what it means for climate.
Doug O'Malley, director of Environment New Jersey and Jersey Renews steering committee member, also writes in NJ Spotlight about why New Jersey specifically needs an infrastructure plan that centers climate:
We do not need to look at the data to see the impact of climate change -- we're all living it. Inland communities such as Dunellen are overwhelmed with the costs of aging sewer lines and maintaining antiquated stormwater management systems, which result in increased flooding of our streets from more frequent storms. Infrastructure bill improvements would help lower flood insurance premiums for homes within a flood zone.
You can read the full piece, co-authored with Dunellen mayor Jason Cilento, here. And check out The Atlantic's analysis for a fuller understanding of the IPCC report and what it tells us about what needs to be done to avert the worst scenarios for climate catastrophe
Chronic School Underfunding: A Statewide Dilemma
Despite consistently being a top ranked state for education, NJ continues to struggle with funding issues. In fact, a recent report by Mark Weber, Ph.D., Special Analyst for Education Policy with NJ Policy Perspective (NJPP), shows that New Jersey's school funding law, the School Funding Reform Act of 2008 (SFRA), needs serious recalibration.
The School Funding Reform Act of 2008 (SFRA) sets funding targets for the state's school districts based on their needs and capacity to raise local tax revenue. The SFRA was devised to address students in poverty, English language learners, and those with learning disabilities who require more funding to equalize their education opportunities.
Unfortunately, the SFRA has never been fully funded by the state, leaving many districts in New Jersey to make do with revenues that are less than what the state's law says they need. Evidence supports that funding targets set for SFRA are too low to even meet current state standards.
Underfunded districts deal with a lack of art, language, PE, and science programs as well as fewer teachers, especially those with advanced degrees. These schools often have more students per teacher, meaning larger class sizes and reduced instructional time.
Every child deserves the same access to experienced teachers and a thorough education. Recalibrating SFRA to address the disparities across the state is necessary to provide an equal opportunity for a quality education.
You can read Mark Weber's full report, The Consequences of School Underfunding here.
New York City

Makes More Moves Towards a Public Bank
New Jersey Work Environment Council (WEC)
172 West State Street 2nd Floor | Trenton, New Jersey 08608
609.882.6100 | info@njwec.org